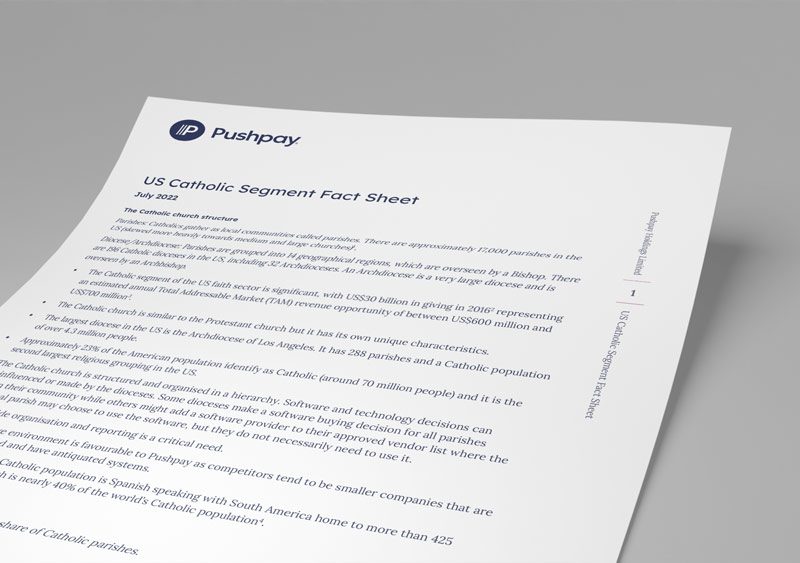 US Catholic Segment Fact Sheet
A short overview of the structure of the US Catholic Segment and Pushpay's Catholic go-to-market strategy.
Managing Your Shares
You can manage your Pushpay shares
through our registrar Link Market Services'
Investor Centre.
Investing in PPH
It is recommended that you seek independent
professional advice when considering any
investment. You can trade Pushpay shares using
a NZX Participant or through an ASX broker.
Pushpay is listed on the NZX and the ASX under the ticker code 'PPH'.
Each ordinary share carries one vote, the right to an equal share in dividends and the right to an equal share in the distribution of surplus assets on a liquidation.
Pushpay Holdings Limited also has conditional agreements to issue ordinary shares in Pushpay (Restricted Stock Units or RSUs). Each RSU entitles the holder to be issued with one ordinary share in Pushpay subject to the satisfaction of certain vesting criteria.