Pushpay University
Learn from world-renowned experts in leadership, communication, and technology from both the Church and marketplace.
Pushpay University is an on-demand learning platform that equips leaders to overcome the current and future challenges facing their organizations, bolstered by insights from experts around the world.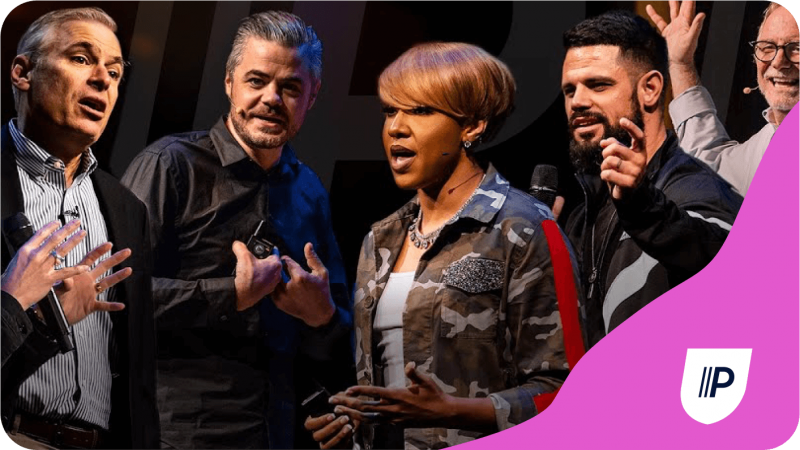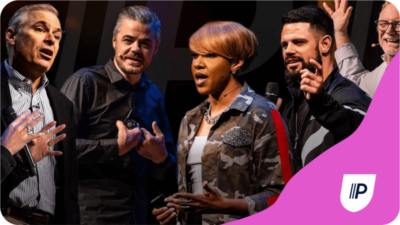 NEW
FLUID LEADERSHIP
Leonce Crump, Lead Pastor of Renovation Church
Many organizations talk about the importance of flexible leadership, but even the most flexible leaders have breaking points. Tune in as Leonce Crump, the Lead Pastor of Renovation Church, shares why fluid leadership is a better model that can lead people to better futures.
Watch Now
NEW
BURNING OUT AND GETTING BACK
Carey Nieuwhof, Connexus Church
Ministry creates the perfect storm for burnout. In this talk from Carey Nieuwhof, the founding pastor of Connexus Church, learn how to diagnose burnout early so you can combat it with healthy life rhythms.
Watch Now
NEW
HOW TO CUT THROUGH THE NOISE TO REACH A DISTRACTED AUDIENCE
Chad Veach, ZOE Church
It's no secret that churches today need to compete for the attention of a busy, almost always distracted audience. How can we communicate in a way that cuts clear through all of the noise? Interested to hear how a church in Los Angeles, California gets the NBA to pay attention to their message? In this course, discover what Chad Veach and ZOE Church are doing to stand out in the bumper-to-bumper gridlock of media traffic.
Watch Now
NEW
DIAGNOSING THE REALITY
OF YOUR STAFF CULTURE
Jenni Catron, The 4sight Group
Culture has become a buzzword—and for good reason. Learn from Jenni Catron, the Founder and CEO of The 4Sight Group, as she shares the secrets to diagnosing your church staff culture so you can build a healthier team.
Watch Now

Pushpay University is not an accredited institution and does not offer traditional degrees. Any awarded certifications may not be transferable to accredited institutions.