The Future of Stewardship in the Catholic Church Is Mobile
Updated November 7, 2023

|
Our ParishStaq team was delighted to celebrate the 60th anniversary of the International Catholic Stewardship Council Conference with many parish and diocesan leaders in Anaheim this year. We had a booth at the main entrance, hosted a dinner for a group of parish and diocesan friends, and held a breakout session on equipping the modern apostles for mission in today's digital world. We're grateful to be able to celebrate this important milestone in Catholic stewardship and are excited about the opportunities that tech will bring in the next 60 years. 
Our trip to ICSC brought back memories of my time as communications and stewardship director for a parish in Texas where I was able to upgrade their print communications to focus on digital strategies. At the time, people were using smartphones more and more for social media, texting, banking, and digitally engaging with many areas of their life. Why not their parish, too? Change wasn't easy, but the result was worthwhile as we began to see more parishioners actively participating in their faith. 
Catholic leaders from across the country participated in our annual technology survey, and according to them, mobile applications will be the most strategically important tools in the next two to three years. So, in the next 60 years, with ICSC leading thought leadership conversations on stewardship and working alongside this incredible organization to bring mobile technology to the forefront, we hope to see stewardship as a way of life take root in our communities.
Prayer, Participation, And Sacrificial Giving
Like many dioceses, when we think of stewardship successfully being lived out, the Diocese of Wichita immediately comes to mind. The document they created, The Disciple's Response, has become a staple for many dioceses and parishes. Their journey with stewardship began in the early 1970s and transformed the lives of individual parishioners and parishes. Their mission expanded to provide for the spiritual, educational, and social needs of their communities. Through education and practice, parishioners grew in prayer, formation, service, and generosity. Time, talent, and treasure weren't just boxes to check off. It was consistent actions of participation, prayer, and sacrificial giving through the parish that developed into a way of life.
Parish mobile apps are becoming effective instruments to help parishes remind and educate parishioners to be good stewards by participating in faith formation or Mass, grow in prayer, and give financially.
Building Relationships Is Essential
Our breakout session panel at ICSC included Pushpay CEO Molly Matthews, Tom Martin (Archdiocese of Seattle) and Sue Larson (Church of the Resurrection). Although COVID normalized the use of digital technology to livestream Masses within their communities, Tom learned through the synodal process that people wanted more connection with small groups. Because, for Catholic parishes, parish life goes beyond Sunday. It involves faith formation, food pantry, pastoral council meetings, youth groups, retreats, and many other activities throughout the week. 
The feedback helped them focus on integrated Catholic Church technology platforms on the market that would help them achieve their objectives and provide parishes with a suite of tools that would help them facilitate groups and allow lay leaders to manage them. Stewardship is a shared responsibility, so having mobile accessibility helps parishes streamline their ministries in an efficient way. 
Sue's pastor immediately loved the convenience of ParishStaq's LEAD App, a mobile application designed for pastors, staff, and ministry leaders on-the-go. When he's at the hospital visiting a sick parishioner, he's able to pull up their profile from his phone and have the information he needs to minister to them effectively.
Mobile Doesn't Replace The Sacraments But It Can Help Bring More People To Christ
There's still fear among some Catholic leaders that providing digital opportunities like livestreaming Masses and participating in Mass through a mobile device might cheapen or replace the sacraments. But recent research from Pew predicts that the percentage of Christians in 2070 will be between 54% and 35%, down 64% in 2020. The research represents the need for exploring new ways of how people receive information, and taking advantage of those digital opportunities to draw them to in-person Mass and help them develop a love for Christ. 
Pushpay CEO Molly Matthews made a significant point during the panel. She said, "…email has now become what paper mail was several years ago… to get attention and to evangelize, you have to think about connecting with people in multiple ways because email is no longer doing that." 
With 85% of Americans using smartphones, up 35% from 2011, the writing on the wall is that the future of stewardship and evangelization is mobile. In fact, the open rate for push notifications is 50% higher than emails. There is no substitute for the sacraments, but having these conversations in your local parish or diocese is critical to the future of the Church. 
Pushpay recently launched Sacrament Tracking with mobile accessibility features, and I'm proud to work for a company that's supporting the mission of the Church with cutting edge mobile technology. If you're looking for an integrated platform for mobile apps, giving, and church management, schedule a ParishStaq demo today. Our team of parish tech experts will be delighted to show you how our tech can help you grow stewardship.
ParishStaq
Fully integrated software to empower leaders, engage your parish, and increase stewardship.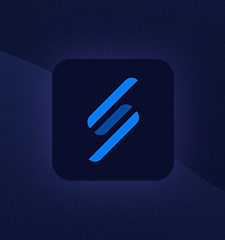 Featured Content
You May Also Like