Together We
Updated March 29, 2023

|
Everything we do is driven by our purpose to bring people together by strengthening community, connection, and belonging. But we couldn't do this without our customers, partners, community members, and associates.
We recently launched a new campaign, Together We. The vision for this campaign is to showcase how we're making a difference in our communities — together.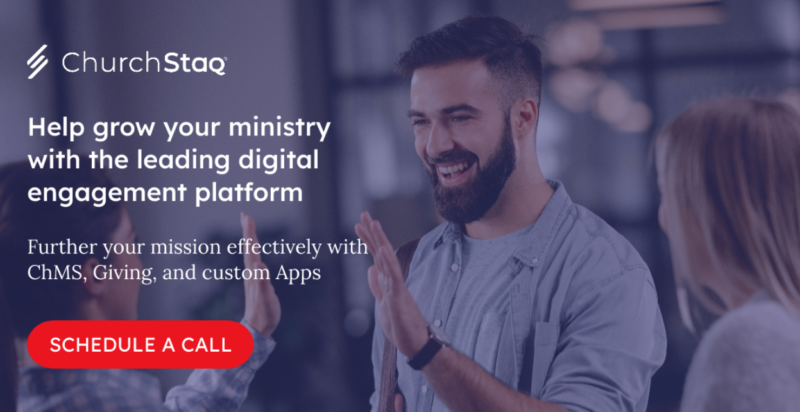 We figured there was no better time to start than the most generous season of the year, so we partnered with two customers to support their communities for Thanksgiving and Christmas. Here are their stories:
Mountain Springs Church Thanksgiving Meal Drive
Mountain Springs Church is a non-denominational church in Colorado Springs that was started in 1995 with a mission to empower God's people to change the world both locally and globally through their outreach and missions programs, including its Thanksgiving Meal Drive.
For the past eight years, Mountain Springs Church community members have taken bags placed out by the church, filled them up with a list of designated items to cook a full Thanksgiving meal, and returned them to be distributed to their very own neighbors in need.
"For so many families that are facing hunger and poverty, it allows us to go through and work collectively to bring the family back together to enjoy that meal that so many Americans get to enjoy," said Fresh Start Center Executive Director Grant Winger.
Mountain Springs Church volunteers also operate a greenhouse on campus. This allows fresh produce to be included in the Thanksgiving meal bags, which is a rare treat for these families.
"Generosity is one of our core values at Pushpay and is something we encourage to churches every day, so to have a chance to practice it in our community is really special," said Pushpay Chief Technology Officer Aaron Senneff.
Pushpay associates were more than ready to live up to that value, filling 44 bags of groceries and helping Mountain Springs provide a total of 314 Thanksgiving meals to community members in Colorado Springs. Pushpay also donated $1,500 to Fresh Start Center.
"We know that God's got it and that, through our giving, His goodness, His grace, His love, is going to be revealed," said Mountain Springs Church Outreach and Missions Pastor Chip Mattingly.
The Potter's House Christmas Store
The Potter's House is a non-denominational church in Fort Worth, Texas with more than 2,000 members who step out in force to help others in the community and across the world.
Every December, The Potter's House helps incarcerated parents and grandparents restore and strengthen relationships with their children and families by partnering with the Tarrant County Sheriff's Department and local businesses to provide Christmas gifts for children on behalf of their incarcerated parents and grandparents. Most of the rooms in the church are transformed into "Christmas stores" where children can choose gifts on their Wish Lists with the help of "Santa's helpers and elves."
"The holidays are fast approaching, and people just need to feel loved and cared for. This event gives us an opportunity to serve a sector of the community that rarely is thought of; the children of those who are incarcerated," said The Potter's House Director of Community Outreach Tiffany Brinkley.
Not only does this program help restore family relationships, it also helps change the children's perspectives of the police who may have taken their family members away.
"Our prayer is that the takeaway from this program is not only that these kids are not forgotten and that somebody cares about them and they're going to have a good Christmas, but they also see law enforcement in that position of being a friend, being someone that is giving, somebody that is there for them to help them out through a tough time," said Tarrant County Sheriff Bill Waybourn.
With the help of Toys for Tots, fundraising, and other local sponsorships, The Potter's House provided over 3,500 gifts for 513 children ages zero to 18 years old. Children and families are also offered other resources like social services, health and wellness, education, mental health, home buying or rental programs, and financial assistance.
Our ChMS plays a big part in making this program a reality. The Potter's House uses it to register families for gifts and Sign Up sheets for givers.
Pushpay further supported this program by making a $1,500 donation to the local Dallas Fort Worth Toys for Tots from which a large majority of the gifts are sourced.
"Generosity isn't just a talking point. It's really who Pushpay is, and it comes from this deep commitment—together we build community," said Pushpay Senior Vice President of Customer Success Maria Blakeway.
The Potter's House hopes to inspire other churches and nonprofits to host and partner with local sheriff departments to support the program in their own communities.
We look forward to working alongside our customers, partners, community members, and associates to continue making a difference in our communities because we believe that Together We can make an impact—one far greater than we ever could alone.
Featured Content
You May Also Like