Church Event & Facility Management Software for Better Experiences
Updated November 9, 2023

|
As church leaders, your work is people-focused. Your primary mission will always be ministering to your congregants, sharing God's message, and bringing new members into the fold. Church event management software can make managing the people part of your ministry easy. You can track and review everything from outreach and giving to weekly attendance and special events.
But what happens when all those people arrive at your church? Do you have a system in place to make sure your gatherings go off without a hitch? Integrating church facility management software is an ideal solution to track the business side of your ministry.
Seeing "ministry" and "business" in the same sentence may make you bristle, but growth-oriented leaders know it's important to look at their operations through a business lens. To keep your church thriving, you need to focus on your parishioners and oversee the places where they gather.

How do you manage your church's facilities?
Managing church facilities is really just another way of saying, "keeping track of everything else besides the people." And that list can be long, impacting many areas of your church. You need an efficient way to make sure everyone involved in church operations is on the same page. Consider how you manage these common and important responsibilities:
Scheduling ongoing work like janitorial and gardening services
Tracking and reordering your inventory (everything from lightbulbs to coffee creamer)
Managing vendors, timelines, and church disruptions for special projects like carpet installation or a new roof
Routine and preventative maintenance checks on HVAC systems
Reserving meeting spaces and assigning necessary staff
No matter how big or small your church is, these routine responsibilities can't be missed. Church facilities management may not feel like ministry, but it's vital to the growth of your community. Imagine someone forgot to reorder creamer or toilet paper?! Missing preventative maintenance on your HVAC system could lead to costly emergency replacement or repair down the line. Even the best systems of sticky notes and bulletin boards leave room for errors!
Tour our
ChMS Product
A seamless, engaging, people-focused product that grows with your congregation.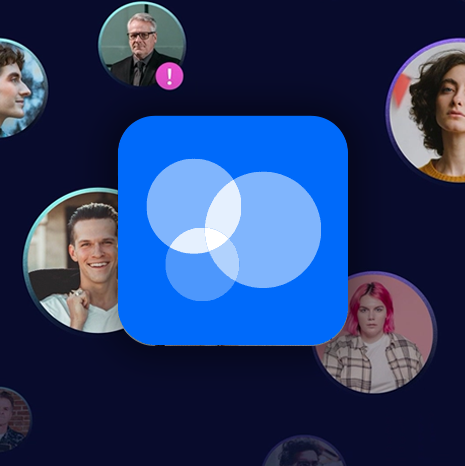 How about event management?
When planning and managing events, there's a lot more involved than an RSVP list. Let's imagine you're launching a new monthly family game night. How would your team sort out these logistics?
Sharing the event across multiple communication channels to reach diverse groups within your community.
Booking the right-sized meeting room. And if attendance is higher than expected, without real-time updates, how will you know to secure a bigger space?
Enlisting volunteers for set up and food donations.
Providing lead organizers with a contact list of scheduled helpers. What happens if essential volunteers cancel at the last minute?
Sure, people managed big church events before the advent of software and smartphones, but today's church communities are tech-savvy and expect modern efficiencies.
The benefits of church event and facility management software
Organizing events and managing facilities with the help of church management software makes church operations easier. That leaves room for you to focus on what matters most, your ministry. By using modern technology, you can know and grow your community, you can streamline communications and outreach, calendaring, giving and attendance tracking, and spreading God's word.
When event management software is integrated with facility management products, your operations become even more efficient, saving you time and overhead. With all the logistics in place, you can focus on meaningful connections.

The best church facility management software
Which products are essential to your facility's management? We identified three top performers. Each of these products integrates seamlessly with leading digital church management software used by today's modern churches.
1. eSpace
eSpace is a Church Facility Management Platform that helps you manage everything connected to your facility space. Their multifaceted platform helps you:
Track your inventory—everything from copier paper to cleaning supplies.
Coordinate event bookings to avoid double-booking meeting spaces.
Track vendor payments and schedules.
Set reminders for service and preventative maintenance.
2. FrontPorch
FrontPorch helps you get to know your church community better with richer attendance data.
Using your own Wi-Fi technology, FrontPorch helps you better understand church attendees' arrival and departure times (especially great if they forget to check in!).
You can track event and campaign results against event sign-ups and attendance check-ins.
The platform is optimized to integrate with other church management software.
Most importantly, FrontPorch helps keep visitors from falling through the cracks, so you can stay connected through future pathways.
3. InThrMa
InThrMa's Energy Management Suite gives you web-based tools so you can integrate, manage, understand, and optimize your HVAC systems. Whether you're concerned about setpoints and schedules (like on family game night) or other factors like security and energy efficiency, InThrMa gives you in-depth insights to make the best operational decisions for your church community.
Ministering in today's world means staying true to your lifelong mission while evolving with modern times. Pushpay's Church Management Software helps you stay organized and connect with your community across all touchpoints. Enhance that connection with streamlined facility management software. Together, those platforms will ensure each visitor's experience with your church is always effortless, enriching, and uplifting.
Featured Content
You May Also Like