Automating Transparency in Church Financial Reporting
August 23, 2023

|
Members of your community want to be reassured that their donations are being funneled to the right channels and causes. That's why, now more than ever, transparency in church financial reporting is a critical piece of engaging your community and maximizing generosity, so your church can accomplish all its great work.
Why Transparency in Church Financial Statements is Important
Giving to the Church is a special moment for donors. Whether it's a visitor's first gift or a longtime congregant's hundredth, donations are a sign of support for the direction you've laid out for your ministry, and your leadership team is entrusted to put those joyously given funds to good use.
Unfortunately, "trust" sometimes feels in short supply in today's world. Every day we hear about another financial scandal on the news, which—subconsciously or otherwise—whittles down the confidence of those who'd willingly donate to your church.
Members of your community want to be reassured that their donations are being funneled to the right channels and causes. That's why, now more than ever, transparency in your church financial report is a critical piece of engaging your community and maximizing generosity, so your church can accomplish all its great work.
The best way to build trust is through transparent church financial reporting. Show your people where their funds are going. Explain the reasons for every dollar spent, and the tangible results of their selfless gifts. In doing so, you'll inevitably spark more engagement and secure more generosity in the future.
Like some pastors you might have questions, or you might already be sweating — worried about the time and effort required to provide that level of financial transparency for your church. But that's where automation shines, because in today's digital era, creating transparency is no longer a burden.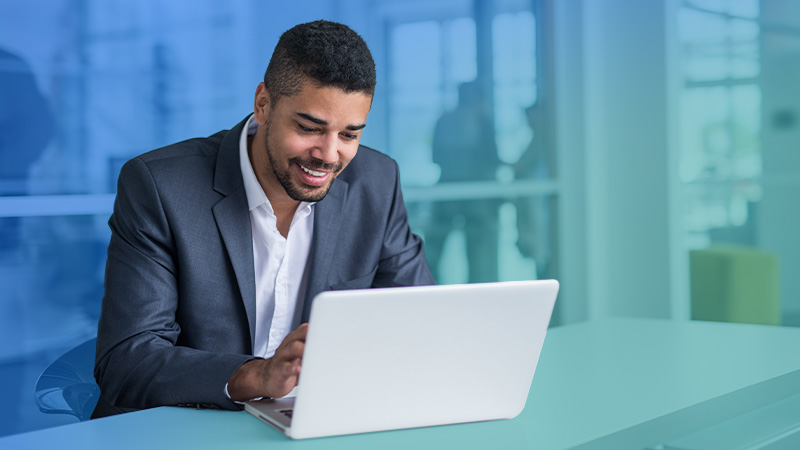 The Costs of Traditional Church Financial Reporting
As you well know, church financial reporting requirements dictate that all financial activities must be reported to both internal and external stakeholders due to a church's non-profit status. That means you're already generating balance sheets, income statements, cash flow reports, and more, probably through a manual tried-and-true processes that feels like an afterthought.
Many churches rely on these manual, "traditional" methods for creating and distributing these reports, thinking they're saving money and stress for their church. Unfortunately, the opposite is true.
Manual bookkeeping is time consuming, and requires significant administrative resources that could be allocated elsewhere. There's also the potential for human error. Besides opening a ministry to legal and tax liabilities, mistakes inevitably take a toll on the confidence of donors.
Each of the aforementioned issues is a financial burden for so many churches. In an effort to save money, leadership teams inevitably miss out on the value of accurate financial reporting, which leads to effective decision making, improved church operations—and a cost-effective way to increase transparency with your donors.
Automating Church Financial Reporting
Think about how much time your staff dedicates to manually tracking and reporting finances. Then consider how much of that time could be reinvested toward the hands-on work of serving your church and community, if those tasks were streamlined.
Automation relieves the requirement of manual data entry and compiling information from multiple sources. Administrators can track and manage church financial records with ease.
Human error can be mitigated by automating the accounting process. No more lost documents, data entry issues, or mistakes in calculation. What's more, all that automation ensures the church's data is up-to-date, so that leaders are always working with the latest info and insights as they plot the course for their church's future.
Guide to
Church
Engagement
Learn how to boost church engagement physically and digitally.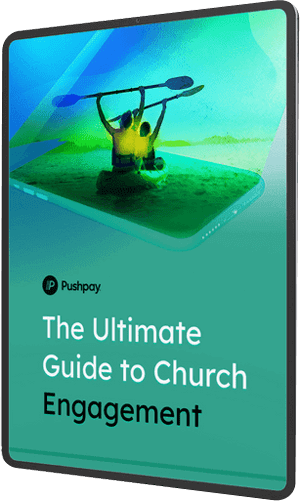 Automation invariably strengthens transparency. Financial records become unbiased, accurate, and comprehensive, allowing donors to easily examine how the church has managed the funds entrusted to them.
Choosing the Right Financial Reporting Software for Your Church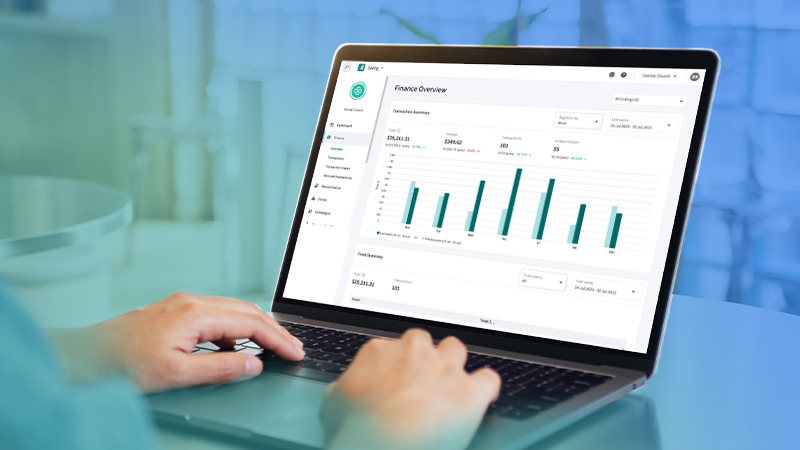 If you've relied on manual processes or outdated financial software for a long time, it's difficult to fathom what change might look like—or even what solutions and features have become available in recent years.
At Pushpay, we always point out that there's no one-size-fits-all tech solution for churches. Every ministry is unique in dozens of ways. So any foray into adopting new tools starts by asking yourself, what's most important for your mission?
A self-guided product tour or a live demo with one of our Pushpay experts is a great first step in the tech exploration process. Take a look; the value of our best-in-class analytics, Financial Dashboard, and streamlined reporting systems will suddenly seem not like a luxury, but a necessity for your ministry.
You'll also want to keep integrations in mind. It's more important than ever that any new digital tools you adopt can seamlessly mesh with those solutions you plan on keeping. Also ensure there are dynamic customization options that allow you to tailor reports to the specific needs of your ministry.
And—especially where transparency is concerned—security must be paramount. The more financial information you share, the more questions arise. Some givers will wonder, who has access to my information? Can I trust that my donations are secure? Being able to answer those concerns with concrete security features will immediately elevate confidence in your ministry.
Strategic Oversight of Automated Financial Reporting Processes
So you've done your research, coordinated a plan, and implemented the automated features your church has decided will best drive the mission of your church. Great work!
But the job's not over yet.
It's important to monitor and reassess all your technology on a regular basis, but that goes double for your financial reporting systems. Some tools will inevitably prove to be a better fit for your team than others. Even those that your staff find helpful may not be a cost-effective solution for your needs. You'll need to maintain a strategic mindset and evaluate the value of your automation in terms of return on investment (ROI). If the price of your tools—in both time and cost—outweighs the benefits for your church, it's time to evolve your approach.
In that spirit, make sure your team agrees upon key performance indicators (KPIs) for financial reporting. Trackable metrics like time required to generate reports, the amount of staff effort saved, reduction in accounting errors, and other such factors are a great way to ensure you're getting value out of your system.
As the use of automated financial reporting systems becomes more common, the regulations safeguarding your church and consumers expand and evolve commensurately. Part of your strategic oversight must include regular staff training on financial compliance, and you'll need to ensure data security that meets the latest standards. Regular auditing can help you address any exposures or errors in your system.
Finally, take the time to review your internal reporting processes, especially in those first months after adopting new automated systems. Dig into the trends and feedback from everyone involved in the reporting process, and address their concerns as best you can. Doing so not only makes your people feel heard—and adds even more transparency to your processes—but you'll ultimately increase the ROI of your technology.
And at the end of the day, that's the purpose of technology: to help people more easily and successfully engage with the world. Whether that's checking the weather on a Sunday morning, communicating with congregants—or automating church financial reporting processes—tech should be thoughtfully and intentionally adopted where appropriate for each churches' unique needs.
Don't worry if you're not sure if you're not sure what might be best for your ministry. Our passionate team of Pushpay experts are always available to discuss your church's mission, and can guide you toward the tools and resources that might help you realize your vision.
Featured Content
You May Also Like