How to Use Church Text Messaging Effectively in 2024
November 9, 2023

|
One of the greatest hurdles to overcome as a church leader is effective communication with your church community. While in-service Sunday announcements are a must, there's also a need for continued communication Monday through Saturday. Church text messaging services can help you meet this need. Let's explore some unique advantages of church text messaging and how you can utilize this technology for greater engagement in 2024.
Features of a Modern Church Notification System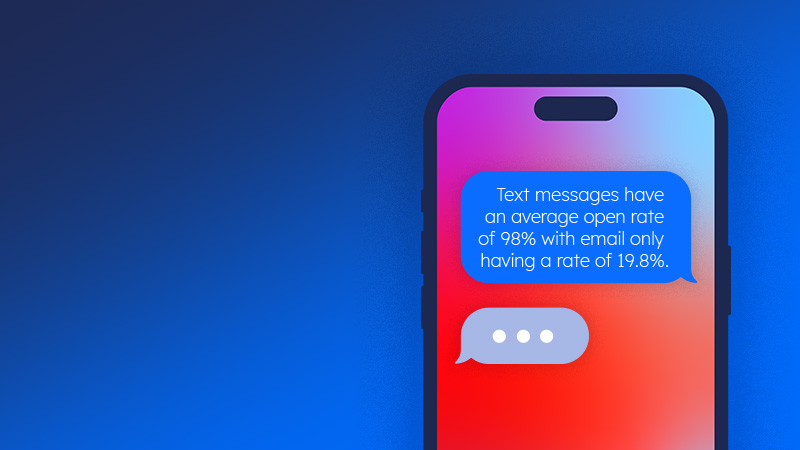 Text messages have an average open rate of 98% with email only having a rate of 19.8%. There's no question that text messages are a highly effective form of communication, so how do you choose the right texting service for your church? First, you'll want to consider a few essential features:
User-friendliness. Church mass text messaging is pretty basic: a one-way, 140-character message sent directly to church members. These SMS text messages are a basic mode of communication and just take a few moments to craft and deliver.
Pushpay ChMS offers church SMS text messages and more involved tools, such as push notifications and group messaging. Navigating these tools is straightforward and it only takes a few moments to get your message out to your recipients.
Customization Options. There is a limit to the content you can include in a church mass text message, but this limitation can make your message more intentional. One workaround is to include a link that directs recipients to a particular webpage, invitation, or other information.
Push notifications on the other hand have more customizable options. You can include a title, subtitle, body, and image in your custom-created notification. This notification will pop up on your recipients' phones and serve as another form of quick communication.
Tour our
ChMS Product
A seamless, engaging, people-focused product that grows with your congregation.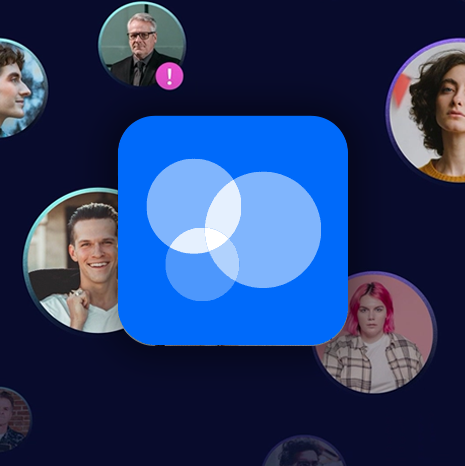 Data Security. Ensuring that your data is secure and not being distributed or exploited by companies is a big deal. One of the goals at Pushpay is that both church staff and members feel secure in the data they handle, both in mass messaging and personal communication.
Pushpay utilizes data encryption, account security, user permissions, backup services, and is PCI compliant. We make every effort to make sure your personal information, payment credentials, and other sensitive data are safe and sound.
Cost. Pushpay wants you to be able to communicate freely with your community and increase your reach, so we offer bulk messaging with no extra fees. However, standard text message rates from a recipient's carrier may apply. Push notification communication is available with all ChMS plans; costs and capabilities vary depending on your chosen plan.
Customer Support. If you are having an issue with generating text messages, ensuring your recipients are receiving texts or any other issue, we want to offer you the proper help you need. Our customer support team at Pushpay is top-of-the-line and is readily available to troubleshoot any problems that should arise.
Effectively Using Church Text Messaging to Your Advantage
When seeking quality communication, having the following integral features of a modern church messaging system is the first step. Once you have the right system in place, you can employ different strategies to use these services to your benefit.
Segmentation. Every single person in your church is unique and how you communicate with them will be too! Understanding these individuals and the group(s) they belong to will help you in choosing your communication method.
Say your church has to notify its congregants regarding a church service cancellation. A mass SMS would be a simple way to get the news out to the congregation at large, but you would want to share specific messages with your church's volunteer teams.
Understanding the characteristics, responsibilities, and roles of your community members will help you choose which mode of communication is preferable. You can check out this helpful strategy guide for choosing the right communication method.
Messaging. Impactful communication is an art form. When crafting a message, you want to keep in mind things such as segmentation, the goal of the message, and clarity of the message. This art form can be mastered by answering a few simple questions: Who, what, when, where, and why.
Is your message intended for volunteers, volunteer leaders, the worship team, the congregation, or someone else? What logistics are you trying to convey? What is the purpose behind the message? When and where is something, such as an event, occurring?
Answering these 5 questions will help you create a clear and concise message that resonates with recipients
Timing. Your message can rival the work of Shakespeare, but if you send it at the wrong time, it won't generate the outcome you desire. Sending a message about a mandatory volunteer team meeting the night before probably won't bode well with your team, but if you give them at least a few day's notice, there will likely be a more positive response.
You need to consider giving the recipient ample time to prepare and respond to your message. Even the time of day can impact the open rate and engagement from the recipient. Consider all these factors before you choose to click "send."
Examples of How Text Messaging Can Be Used for Churches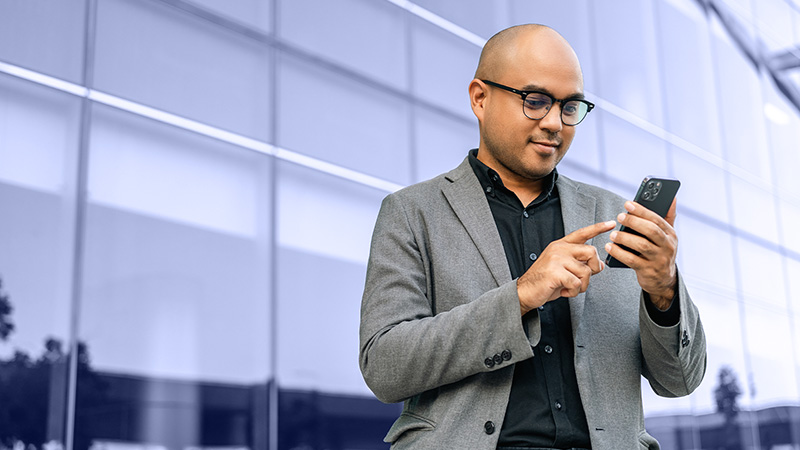 While there are endless possibilities of how you can use text messaging services for churches, we want to give you a handful of examples to get started!
Create a group message to the hospitality team to discuss new welcome strategies
Distribute a mass SMS to the church with a link to sign up for small groups
Send a push notification with notes from Sunday's message and a link to the sermon
Utilize automated text reminders to volunteers to remind them of service commitments
Share group SMS notifications to notify members of event details
Page a parent of a kid who's checked in during Sunday services when they're needed
Use mass text messaging to update your congregation on service time changes
Send new church attendees with a link to further church resources
Follow up in-service announcements with a push notification with relevant details
Ask for church feedback via polls and anonymous questions via the app
Church text messaging services are great for effectively engaging members of your church community. Honing in on the essential features of user-friendliness, customization options, superb data security, fair cost, and excellent customer support will make your communication efforts run much more smoothly.
With these features, you can use church text messages to your benefit by communicating with specific groups, crafting an impactful message, and sending it at just the right time.
As we look into the future, AI will only continue to enhance the effectiveness of our mass text messaging and how quickly we can communicate with everyone, from new guests to existing congregants. In the meantime, exploring the broad range of messaging tools your church can leverage will be to your advantage.
Pushpay's ChMS includes multiple tools to amplify your church communication strategy and help you engage your community well. Want to learn more? Request a hassle-free demo or schedule a call with one of our product experts!
Featured Content
You May Also Like