How to Make a Statement with Giving Statements
Annual giving statements are more than just a government obligation. They're an opportunity to engage people who have financially supported your church, make them feel valued, and encourage them to continue giving (or even give more) next year.
This doesn't have to feel like a tedious, transactional report of a person's giving history. You can use your giving statements as a celebration of some of the year's biggest developments and an opportunity to help turn their attention to what's next for your church.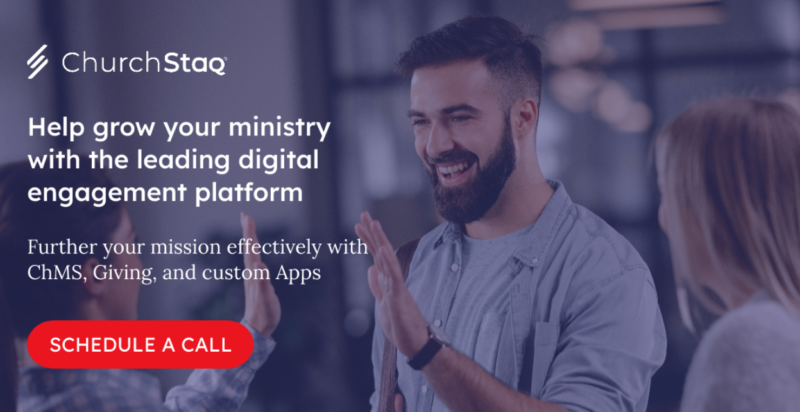 Here's how to make a statement with your giving statements.
Talk about what happened this year
Since the IRS requires you to send a giving statement to every person who gave to your church this year, it's tempting to do the minimum and make this purely transactional or to simply include a formal note that lets people know their giving statement is enclosed. Because giving statements used to be so labor-intensive, keeping it brief ensured that this necessary process took as little of your staff's time as possible—so you could focus on ministry.
But if you want to use this opportunity to engage givers, then every giving statement should come with a letter written by your staff and signed by your senior pastor. Don't just tell people what this financial report contains. Show them what it means. Through their giving, your church members have participated in your ministry and invested in your mission. Use this letter to celebrate what that meant this year. It can be part of your ministry—not a distraction from it.
Maybe your church went through a big transition this year and hired new staff, launched a new campus, started a ministry, completed a big community project, or bought a building. Or maybe you didn't. Your church won't experience huge changes or complete big goals every year. What has your staff been encouraged by?

You don't have to blow things out of proportion or inflate your accomplishments, but you should identify some of the year's major highlights and share them with the people who helped make them happen.
Tell a story
People connect with stories—and your church is full of them. Telling a story about someone in your church or someone your church has served can be a powerful, tangible way to demonstrate why your ministry matters. 
Between your staff, volunteers, small group leaders, and other groups and programs, it shouldn't be too difficult to find people whose lives were changed as a result of God's work through your church this year. Listen to their testimonies. Ideally you want to share one (or a few) that shows how your church met someone's needs and fulfilled your mission.
Make it personal
If your letter isn't addressed to a specific person from a specific person, it's probably going to wind up in the trash. Especially when it comes to email and mail, most people have trained themselves to ignore impersonal communications. We automatically associate these kinds of messages with spam and things that aren't important to us.
But you can go beyond simply using people's first names too. With Pushpay's new Donor Development Dashboard, you can separate people into first-time givers, second-time givers, occasional givers, regular givers, and recurring givers. By identifying the giving stage someone is in, you can craft more relevant messaging that addresses where they are and how connected they are to your church.
A first-time giver might be more interested in what you actually do with their money, for example, while a consistent giver may just want to know that lives are being changed and the gospel is being shared. Who you're talking to should change what you talk about and what you choose to highlight, so you can make your giving statement more personal to each member's experience with giving.
Send giving statements after a sermon on stewardship
If you want your giving statements to really make an impact, then you should send them at a time when your congregation is conscious of their role as stewards of God's resources and when they're thinking about what it means to be generous, faithful givers.
You may not have plans to give a sermon on stewardship or generosity yet, but the Bible has a lot to say about the connection between our hearts and our resources, and this is the perfect time for you to share these biblical insights.
You can even directly address the fact that annual giving statements are coming, and encourage your congregation to think about: 
If they gave as much as they thought they would 

How much of their income they gave

What their giving goals are going forward
If you have Pushpay, you can also let people know that they can get an up-to-date giving statement at any time through the app.
Encourage people to create a pledge for next year
People often think they gave more than they really did. Giving statements lay everything out in a clear, objective report so people can see if they've been as generous as they wanted to be. And that's why it's the perfect time to talk about setting a goal for next year.

Pushpay allows your church members to create giving pledges. People will see their pledge and receive reminders about their goal every time they give; then they can track their progress throughout the year. This helps your congregation give the amount they actually want to give, so there's less disconnect between where they are and where they want to be.
Make the most of your giving statements
You're legally obligated to send people giving statements. But when you start seeing this obligation more like an opportunity, it quickly becomes a valuable tool for edifying your church and celebrating what God has done this year.
Featured Content
You May Also Like