7 Features Your Ministry Needs in a Church Volunteer Management Software
October 10, 2023

|
If you're a church leader, there's no doubt you have a lot on your plate; managing your community of volunteers is just one of your many responsibilities. Lucky for you, church volunteer management software can majorly lighten the load!
Choosing the right volunteer management software is a complicated endeavor, especially if you're not sure what you should be looking for. In this blog, we'll explore seven essential features that make top-tier software systems stand out. Get ready to manage your people better than ever, and revolutionize your ministry in the process!
The Importance of Effective Church Volunteer Software
A common question among leaders is, do I need church volunteer management software?
In years past, many churches got by without formal volunteer teams or ministry scheduling. While Paul might not have scheduled Silas as the Sunday worship team leader, there's demonstrable benefits for increasing structure and organization within your everyday operations.
Streamlining Volunteer Management: Paper sign-ups still have their place, but streamlining digital systems is no longer optional in today's Church. Everything from individuals' contact information, their availability, and existing service commitments should be easily viewable and manageable through your software.
Ensuring Volunteer Satisfaction and Retention: Keeping communication clear and concise not only eases the burden on your staff, but it encourages volunteers to stick around and continue participating in the future.
Enhancing Church Operations and Growth: Volunteer management software makes church operations more effective, period. Beyond scheduling volunteers, you can manage teams, allow your community to modify their own availability, update calendars, and so much more.

Top 7 Features of High-Quality Church Volunteer Management Software
1 – Easy Scheduling and Communication
One key feature of church management software is scheduling capabilities. Pushpay ChMS includes features that make scheduling and communication a breeze.
Schedule Grid. This visual guide shows which roles have been accepted and where assistance is still needed.
Serving Rotations. Customize volunteer schedules and notify your team about service flows.
Preferences and Availability. Through Pushpay ChMS, individuals, families, and households can set service preferences and block out dates when they'll be unavailable to help out.
Push Notifications. Automate updates for your teams via text or email, ensuring volunteers are notified about schedule changes and upcoming service opportunities.
2 – Comprehensive Reporting and Analytics
Regularly analyzing the health of your teams is a necessity. Within Pushpay ChMS, each service schedule includes automated position insights, system reports, and other metrics.
By analyzing trends, you can make decisions regarding specific community needs, scheduling gaps, and areas where your teams may benefit from expansion or downsizing.
3 – User-Friendly Interface and Accessibility
All the tools and features in the world aren't helpful if they're confusing and frustrating for your leadership team. Volunteer management software should be easy to navigate and engage with, and encourage your people to take advantage of its functionality.
Everything Pushpay builds is created specifically for the needs of churches like yours—including the design. Our intuitive, easy-to-use digital interfaces will never leave your team scratching their heads.
4 – LEAD App
Ministry often happens when your team isn't sitting at a computer. Our LEAD app, designed specifically for administrators, is a powerful tool for leaders on the go, enabling them to schedule volunteers and manage events any time, anywhere.
5 – My Church App
Volunteers can set family schedules, choose block-out dates, and browse open opportunities through your custom mobile app. They can also view assignment details and access any team links or attachments.
6 – Seamless Integration with ChurchStaq
Volunteer management software is a powerful tool—but alone, it only unlocks a fraction of the potential for digital church solutions. ChurchStaq, Pushpay's all-inclusive tech suite, includes our Giving, ChMS, and App products, all fully integrated to streamline operations and provide unparalleled functionality for you, your staff, and your community.
7 – Reliable Support and Customer Service
At Pushpay, we view the churches we work with as partners. We're in this together, to support your mission, your vision, and the Church as a whole—which is why we maintain an award-winning Customer Success team that's always available to help maximize the impact of your software solutions. You can also find answers to many common tech questions in our Help Center.
Choosing the Right Church Volunteer Software for Your Ministry
Understand Your Ministry's Specific Needs
Think about the number, size, and scope of your volunteer teams. Are you constantly scrambling to find someone to fill in for kids' ministry on Sunday? Recurring schedules and volunteer preferences can help. Need to keep track of your volunteers' information and availability? Background check functionality and block-out dates are necessary. Just looking for a bit more organization and a bird's eye view of each service? A scheduling calendar will be key.
Evaluating Different Software Options
As mentioned, you may not need all of the bells and whistles of a high-end volunteer management system (at least not yet!).
Just like any other purchase, you need to weigh the pros and cons of each option. Consider creating a list of features that are most important to you. Break down your most pressing needs, such as scheduling capabilities, volunteer information tracking, user-friendly interfaces, or easy team management.
Take time to research and test your options before deciding—alongside your leadership team—which solution will be the best fit for your ministry.
Making the Right Investment for Your Church
View a software commitment not as a purchase, but as an investment. While it may seem like you can scrape by without a dedicated software solution for volunteer management, adopting a new platform will quickly revolutionize your ministry operations, improve volunteer satisfaction, and ultimately drive growth. The right software is an investment that will pay off in dozens of interconnected ways, fueling your church's mission for years to come.
Ready to take the next step? Take a self-guided tour of our ChMS software and experience the difference a comprehensive church volunteer management software can make.
Tour our
ChMS Product
A seamless, engaging, people-focused product that grows with your congregation.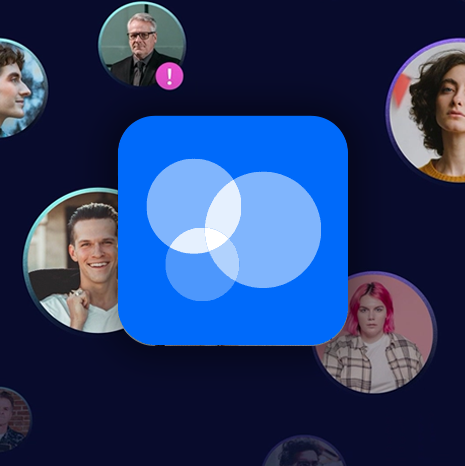 Featured Content
You May Also Like