Must-Have Church Management System Features
October 26, 2023

|
From membership details to donation records to communication threads, there's a whirlwind of data in your church. And the volume's only growing.
The steep increase in data generated requires a shift in how churches manage their ministries and store their data. Ledger books or overflowing file cabinets, although a labor of love, are challenging to maintain in our tech-driven era and often leave room for error. Instead, a church management system (ChMS) simplifies administrative work and puts the focus (and time) back on ministry.
But what makes a good ChMS? What features should you focus on when choosing a system for your church? Let's look at the essential features of a ChMS so you can choose the right one for your church's needs and goals.
What are the benefits of a church management system?
A great ChMS can transform your church's operations and growth. Any ChMS will help digitize your church's records, but the right ChMS will also empower your staff, support your efforts of effectively stewarding your resources, and strengthen belonging in your community.
Administrative Efficiency
One advantage of a church management system is time-saving automations. By using attendance tracking, event registrations, and streamlined volunteer scheduling, you can increase productivity and allow your staff to focus on meaningful ministry work.
Resource Management & Tracking
Christians and churches are called to be good stewards throughout scripture. A ChMS provides real-time insights into resource usage, helping you track everything from physical assets to financial resources. These reports help churches make informed decisions to maximize resources and avoid waste.
Monitoring Growth and Revenue
A ChMS tracks vital metrics like attendance trends, new members, and donation patterns. This data provides a clear picture of your church's growth and financial health, enabling you to identify trends, forecast future growth, and allocate resources effectively.
Streamlined Communication
Scattered email threads and failed messages disrupt your church's ability to build relationships and inform your community. With the right ChMS, never worry that your church's message is being missed. You can deliver tailored communications through automated one-way text messaging, rich push notifications, and more.
Key Features to Look for in a Church Management System
When looking at church management systems, the perfect tool might vary based on each church's needs and goals. However, certain features undeniably add value to every church, no matter their size or location.
General Features
There are a few fundamental features every ChMS should have to help your church. One is ease of use and a user-friendly interface. No matter their technical skill level, every team member should be able to navigate your system easily. Intuitive design and straightforward navigation are small but crucial details as you implement a ChMS and simplify daily tasks.
But even the most user-friendly systems and tech-savvy teams can run into issues. That's why reliable customer support is so crucial. Look for a ChMS provider that offers a library of resources, prompt response times, and personalized help when it matters most.
Another necessity is accessibility. In our digital world, a ChMS should be accessible anytime, anywhere, and on any device. But this convenience shouldn't come at the cost of data security. You and your congregants deserve the peace of mind that your ChMS has high standards and security practices to protect sensitive information.
Member Management + Attendance Tracking
A ChMS can only offer visibility into the data that you're storing in it. So, beyond basic contact details, you'll also want it to track metrics like attendance and donations so that you can easily see engagement metrics that are up-to-date and accurate.
When it comes to attendance, a check-in feature is crucial. Check-in is often used for children's ministry, but it can also be used for events. After the event (a Bible study or a big Christmas celebration) you can know exactly who and how many people attended. That data can serve as a pulse check for your church's overall health and growth. A good ChMS will make this process seamless, allowing you to monitor trends over time and make informed decisions about future events and outreach.
Giving and Donation Management
When it comes to donors, your ChMS should do more than basic tracking and management. It should empower your staff with donation management features like donor stages, segmentation, and detailed financial reporting.
Segmentation and stages in your donor journey will help your church understand giving patterns and trends. The insights from that segmentation will let you know your supporters better and communicate the message that they need to hear. Are they consistently giving and need to hear the impact of their gifts? Have they recently lapsed in giving and are in need of some pastoral care? These tools can help your church build stronger relationships and foster a culture of generosity.
Accurate and efficient reporting is crucial for maintaining financial integrity and accountability. Choose a ChMS that simplifies reporting and generates detailed financial reports quickly. Your team can use this to find patterns and opportunities for funding your mission further.
Event Planning and Calendar Management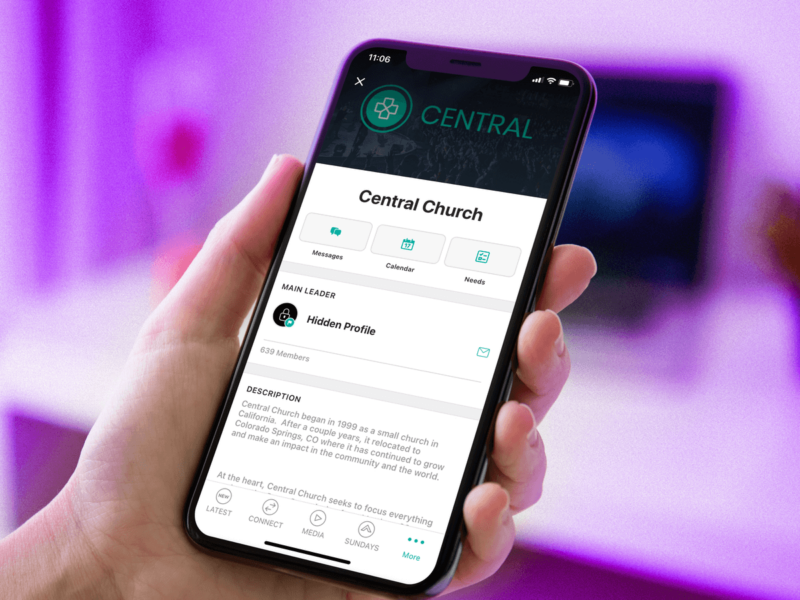 Balancing a full events calendar and maintaining organized scheduling is a daily reality for many churches. With a ChMS, your team can easily create events and manage the facilities and assets needed. And since every event lives on one master calendar, your staff will always know what's happening at your church.
You can also use your ChMS to encourage participation through invitations and public calendars. Church members can easily stay informed about upcoming activities without any extra work for your staff.
A ChMS can simplify management for your team, and make it easier for congregants to engaging in them too! The ideal system connects your congregants to events that matter most to them, like check-in for kid's ministry or RSVPing to next week's Bible study.
Communication Tools
In the Church, communication is how you're able to share the good news, whether it's from the stage on Sunday or in a Wednesday email. But you're not the only one trying to communicate with your congregants; their friends, family, coworkers, and millions of businesses are all vying for their attention. So, an array of communication tools within your ChMS will help you and your congregation stay connected.
These tools—ranging from apps, texting, automated alerts, and scheduled notifications—should allow for targeted communication, enabling you to reach specific groups within your congregation, whether it's a youth group, Bible study class, or new visitors. With multiple channels, your congregation will always get the information they need.
Moreover, these tools should allow for personalized communication. Not every message is relevant to all. The ability to send targeted messages through your ChMS to specific groups ensures that each message reaches the right audience.
Volunteer and Ministry Management
Volunteers play an instrumental role in all the different ministries in your church, from greeting newcomers to helping run the tech during the sermon. That's why you need a ChMS with features that streamline volunteer and ministry management.
When looking at volunteer management features, you'll want a ChMS that can cover all the major aspects of managing volunteers, like finding and scheduling people interested in a specific ministry, keeping track of their participation, and streamlining communication. This ensures that you recognize every volunteer's contribution and manage their time.
Similarly, ministry management tools should empower ministry leaders to maintain up-to-date event calendars and profiles for their members. To keep your church ministries running smoothly, you can mark profiles as active or inactive, update records, and even create custom fields for more information.
How to Choose the Right Church Management System
Your church is unique. Sure, you may have a similar mission and ministries or events with other churches, but your values, team, location, resources, and so much more are unique to you. That's why choosing the right church management system is a nuanced process that requires careful consideration of things like your church's size, structure, and goals.
A small congregation might need a simpler system focusing on essential features like membership and donation management. Larger churches with diverse ministries may need a more comprehensive solution that includes robust volunteer and ministry management tools.
Cost-effectiveness and return on investment are also critical considerations. But it's not only the initial cost you need to consider. An upfront cost in a more feature-rich ChMS could lead to long-term benefits and savings in staff time.
Ask yourself: Will this system enhance our operations to a degree that justifies the upfront expenditure? A worthwhile ChMS delivers quantifiable returns, such as freeing up staff time, boosting donations, or elevating member engagement.
Scalability is another crucial factor when choosing a ChMS. We know that you're pursuing your mission and reaching more people every day. As your church grows, your management system should be able to adapt and expand to meet evolving needs. A scalable ChMS will offer features catering to your current situation and future growth, like an increase in membership, complex event management, and the addition of new ministries.
Pushpay Checks All These Boxes for A Church Management System
The work you do is important, and the best way we can support that work is by better equipping you with the knowledge of how to lead and manage your areas of responsibility. If you need a church management system to simplify the administrative burden on your church, Pushpay delivers. See for yourself with a self-guided tour of our ChMS software. You'll discover how it can transform your church's management, streamline operations, and ultimately support your mission.
Tour our
ChMS Product
A seamless, engaging, people-focused product that grows with your congregation.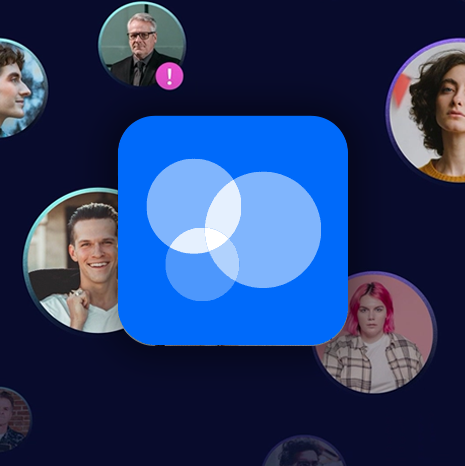 Featured Content
You May Also Like