5 Reasons Your Church Should Connect with Local Colleges
Every college, university, and post-secondary school near your church represents a huge opportunity for your church to grow and interact with believers from all around the world.
There are lots of ways your church can connect with colleges, but they all depend on your church making an intentional effort to build relationships with the people there.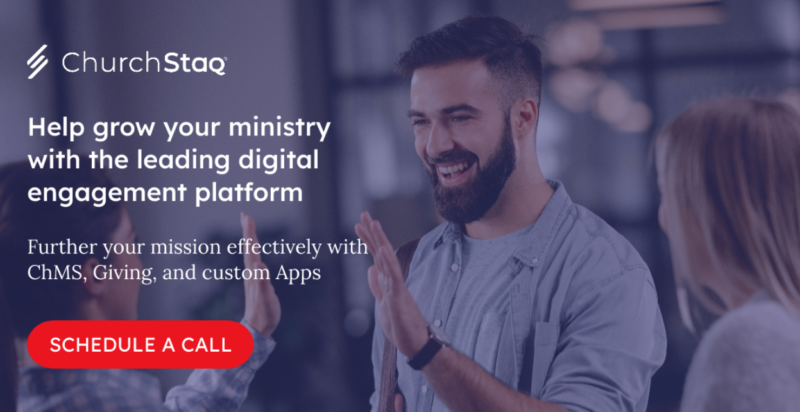 Here are four reasons you should connect with local colleges.
1. Some of your members are already there
When kids in your youth group graduate high school, where do they go? Odds are at least some of them will wind up at local colleges, universities, and trade schools. Sending staff and/or volunteers to campus lets your church continue to build on the relationships you've cultivated with your youth group kids. 
Already having church members at the school does two huge things for any potential ministry there:
It gives your staff and volunteers a stronger sense of purpose. 
It's a lot more comfortable to go to a college campus to meet someone you know and talk with their friends than it is to show up uninvited and start trying to strike up conversations with strangers.
It seeds any group activities and outreach efforts with people who are friendly to your cause.
One of the hardest parts of starting a new ministry is gaining traction. Whether you're starting an official college ministry or just meeting with students informally, having members of your congregation on campus means you'll have more momentum from the beginning.
2. Many Christian students don't have a church yet
College campuses attract young adults from all over the city, county, state, country, and even the world. Wherever they're from, some of these students are bound to be Christians, who are now spending months away from their home, families, and church. This is a massive opportunity for your church to become part of their home away from home, and to help them take their faith with them into their college years.
The longer a Christian student goes without a church home, the more opportunity there is for seeds of doubt and other belief systems to take root, and the more time there is for them to build a life of independence that doesn't include church at all.
3. College ministries often want to partner with local churches
College ministries are fully devoted to reaching young adults in your community. They often have meetings on weekdays so that students don't have to choose between their ministry and their church. This creates some great opportunities for you to develop mutually beneficial relationships with these ministries.
Partnering with specific ministries you know and trust creates a great way to ensure your youth group kids can continue their journey as disciples once they graduate, and it can also create a steady influx of new church members.
College ministries can also become a pool of potential volunteers—or even staff—and you can provide the same for them by driving volunteers to their major events.
4. College campuses need prayer
For many young adults, college is their first major introduction to independence from their parents and the adults who supported them through their childhood. It's also one of the most formative times of their lives when they encounter many of the ideas and experiences that will shape who they become as adults.
It's a crucial time for your church to reach them. And as you pray for your local colleges, the Spirit may raise up the next generation of leaders your church needs.
5. Student Ministries Need Support
Many campus groups like Cru or Intervarsity are connected with a larger national organization. This ensures that groups have a steady supply of equipped staffers to lead—but these leaders can't do it alone. They can't drive every student to church on weekends, check-in with everyone, or answer every question of theology. This is especially difficult when groups grow beyond staffers and no new employees are assigned to that specific group.
This is the local church's opportunity to partner with people on staff at on-campus ministries and ensure they have what they need to grow a thriving group of young believers. This may look like having a college ministry at your church and intentionally reaching out to groups in the area. Or it may simply mean having the pastor keep in touch with the local groups for prayer requests or look for ways the church community can support students in need.
To learn how growing churches are reaching out to their communities and encouraging participation and involvement, download the free ebook, the Definitive Guide to Successful Church Engagement, today!

Featured Content
You May Also Like