7 Events That Can Help Your Church Grow
Updated January 25, 2023

|
There are lots of ways you can grow your church. But however you approach it and whatever tactics you use, you have to do something to increase awareness of your church and draw in new people. 
And you don't want to simply attract people from other churches—that might grow your church, but it's not growing the kingdom. You want to reach non-Christians in your community and add new members to the body of Christ.
One of the best ways to do that is with special events. These allow people to get to know your church in a more comfortable setting than a typical weekend service. The best events allow your church to partner with or serve non-Christian organizations and individuals within your community, showing them that you care about them and value many things that they do.
While it might be tempting to try an event once and check attendance on Sunday, that's not how this usually works. If you really want to get involved in your community and show them you care, you need to make a consistent effort—and the impact is cumulative. So you should aim to pick events you can do consistently. But do what you can.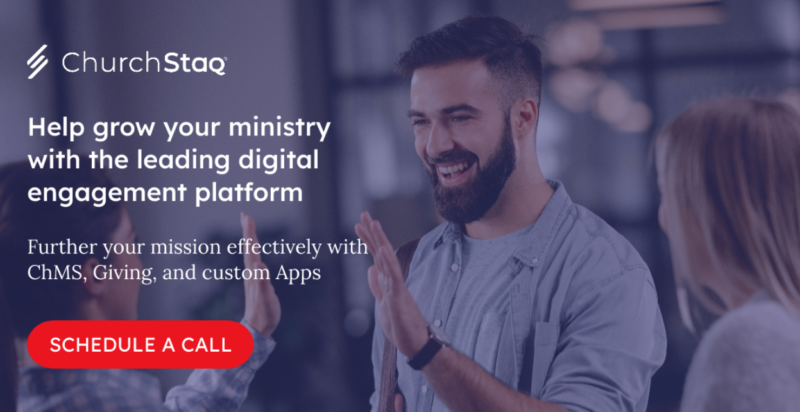 Here are seven events that can help grow your church:
1. Family movie night
Your church facility is already designed to accommodate a large number of people, and chances are you have projectors, screens, and sound equipment that can facilitate a theater-like experience people can't get at home. Why not use your resources to put on a family movie night for your community? This is an easy entry point for your congregation to invite their non-Christian friends and family, and you could easily create fliers and ads to promote it within your community. You might also consider providing snacks like popcorn or candy.
Going to the theater can be a fun, wholesome family experience. But it's also expensive! This is an easy way for you to serve and meet new families in your community.
Keep in mind that showing movies in your church for entertainment purposes can have copyright implications. So make sure you do your due diligence and secure any licenses that may be required. 
2. Community concert
Similarly, your church facilities are also well-suited to host a concert. You could pay big bucks to hire professional artists, but opening the event to local talent is plenty of fun too. (And it's much more affordable.) Keep in mind: if you want non-Christians to attend, you should plan to invite some non-Christian bands and musicians also. They'll appreciate the chance to win new fans (your church members), and they'll draw crowds who wouldn't normally set foot in your church. It's a win-win, and it positions your church as an influencer in your community.
3. Carnival, festival, or block party
With enough time to prepare and market it, a carnival, festival, or block party can expose your church to a lot of new people in your community. It's also a great opportunity to build relationships with local businesses. For these events to be successful, you need plenty of games, food, entertainment, crafts, and vendors. This could be a one-off event, but if it became a popular annual tradition, you could wind up having businesses coming to you to claim spots and get exposure.
You want this to be a unique experience with activities that appeal to your target demographics, so that the people you're trying to reach associate your church with things they enjoy.
4. Art show
Every community has artists. Some communities have a wide range of opportunities for artists to share their work, but others don't. Either way, you can tap into your local art community to show painters, potters, photographers, graphic designers, and other artists that your church values and celebrates their creativity, regardless of their beliefs. Events like this let you build relationships with both artists and the people who support them, and your church members can either contribute art or simply admire and appreciate the work of artists in your community.
5. Parents' night out
If you have a strong children's ministry and youth program, your church is already set up to bless parents in your community with a night without kids. Free babysitting is hard to come by, and the challenges of finding (and paying for) someone you can trust with your kids often prevents parents from getting time for self-care.
A parents' night out can certainly serve your congregation as well, but your church could advertise and promote it outside of your church as well, and you could encourage church members to invite their friends and coworkers who have kids to do something special together—further increasing the opportunity to build relationships with families that don't attend your church.
6. Public Thanksgiving dinner
Every year, friends and family come together to celebrate Thanksgiving and enjoy a meal together. And every year there are people in your community who have nowhere to go and no one to be with during this national holiday. 
Depending on the size of your community and the scale of meal you want to provide, preparing a public Thanksgiving dinner can take a lot of work. But this is also a unique opportunity to share your church's heart and build relationships. Local businesses may be willing to donate food or money for purchasing it. People who don't go to your church might want to volunteer. And you'll be serving needs and providing fellowship for those who live in your community.
7. Charity showcase
There are lots of charitable organizations in your community that do great work and may even have goals that align with aspects of your church's mission and vision. And you have something they desperately want: a large pool of potential donors and volunteers. 
You could host a charity showcase and invite local nonprofits you align with or admire (ideally ones that aren't explicitly Christian). It could take place after a weekend service or during the week, and you could give each organization a booth or time slot to talk about what they do and how your church can help.
Why would you want to encourage church members to volunteer with local nonprofits instead of your own ministries? Imagine what could happen if your church had a strong volunteer presence at every nonprofit in your community—particularly the ones that do work which aligns with your goals. What if these organizations saw your church as a group of generous people who care about what they do? Your church would influence countless staff and volunteers, as well as the people they serve, and some of those nonprofits would likely look for more opportunities to partner with you down the road.
With Pushpay you can create unique limited-time giving campaigns, so while your event may only last a day, you can encourage your congregation to learn about these nonprofits and support them all month long!
Get equipped to grow
To learn how growing churches are reaching out to their communities and encouraging participation and involvement, download the free ebook, the Definitive Guide to Successful Church Engagement, today!
Featured Content
You May Also Like