Church Reporting: The Key To Rebuilding After A Crisis
Updated November 9, 2023

|
As a parish leader, it's important to plan and prepare for crisis situations. Whether it's a natural disaster, an unexpected tragedy, or a scandal, having a plan in place can make all the difference in how your parish responds and recovers. But even the best-laid plans can go awry.
In this blog, Product Marketing Managers Amanda Opdycke and Gerardo Butalid discuss the importance of documenting and reporting everything that happens when a crisis hits.
They give an inside look at how digital church reporting solutions not only strengthen crisis response in the future, but also build resilient communities of faith and generosity.
Tour our Parish
ChMS Product
The only cloud-based solution for parishes in English and Spanish.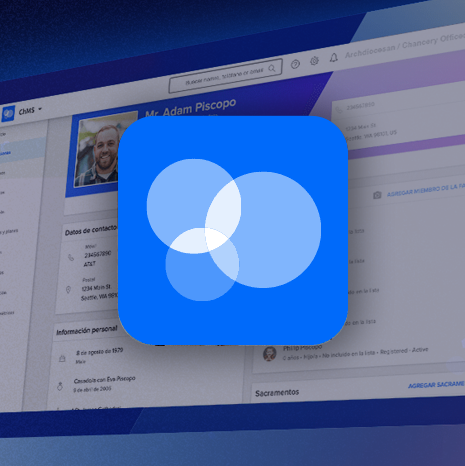 Q: What is a parish leader's primary focus or areas of responsibility during a crisis? 
GB: The community is always first. A parish leader is always called on to offer words of hope, comfort, and reassurance, as well as address the crisis and offer special prayers. Whether it's a death or something tragic happens, offering prayer services and the sacraments is first and foremost. As a parish leader, how are you going above and beyond to make sure that your community is taken care of? Taking care of them means ensuring that your team is clear on responsibilities. Is your finance manager keeping track of financial oversight? Is your business manager responsible for logistics and ensuring that you have the technology in place to manage everything you need? Is your communications director in charge of your parish app and sending out notifications in real-time?
Also, just being transparent with what's going on. In healthy parishes, the pastor is always willing to share that and be open and transparent about what's really going on so that there's no assumptions.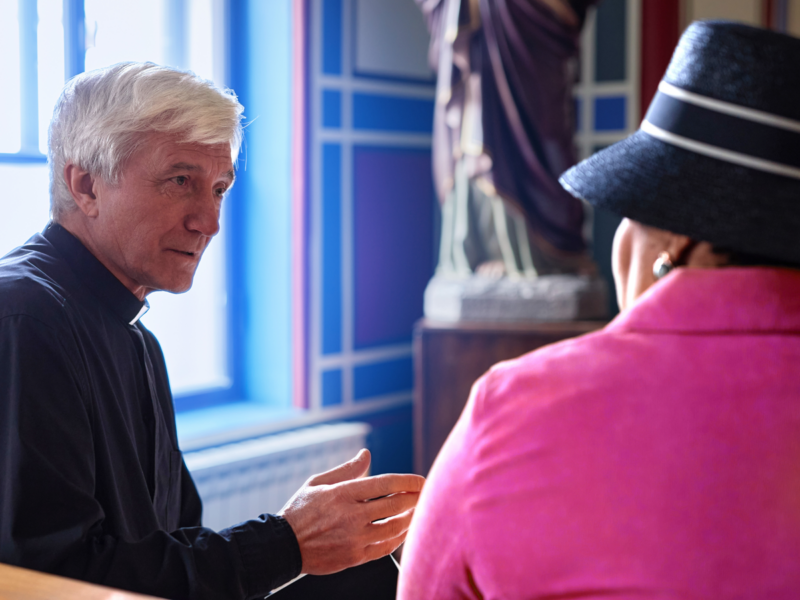 Q: What is the importance of reporting after a crisis? 
AO: I would say probably the biggest importance for reporting after a crisis is to be able to assess how effectively you were able to respond and organize after the dust has settled. How did your parish evaluate how you did? Were you able to capture the donations needed to support community members? Were you able to recruit the number of volunteers you needed? What did that volunteer count look like?
It's not just about lessons learned but also identifying new growth opportunities. How did this impact your community? Did you uncover new volunteers? Was there someone new to the parish who is now more deeply engaged because of this crisis? Maybe there were people in the community who started downloading your parish app to fill out a crisis form and you were able to identify that someone lost their home, needed food, clothing, or other support. Because of the way you responded, you now have new people that you can open your parish up to and bring them into the fold.
Q: What does a parish need to do ahead of time to capture the data that's needed to report after a crisis? 
AO: There are many options to consider. Start with creating a crisis management group of people that you can have on-call in the event of a crisis. This core team ensures that communications are going out, volunteers are being organized, security is maintained, and logistics are taken care of. They would also help you determine if you have resources to help people in need.
It'll make their job a lot easier when you have the technology in place to capture information. So that when a crisis happens, you're not having to scramble on a dime or spin up these ideas in order to serve. Your parish will be ready to respond and also be able to capture key insights through a report.
Q: What types of reports are needed after a crisis? 
AO: You'd want to have reports on a crisis fund, or if you're taking donations, you want to be able to report on how much of the funds were used to support the community or how many donations were gathered during the crisis. Your parish would want to be able to report on the funding that you experienced.
You would also want to be able to report on how many volunteers joined, group activities, effectiveness of communications, number of prayer requests, or sacraments that were administered.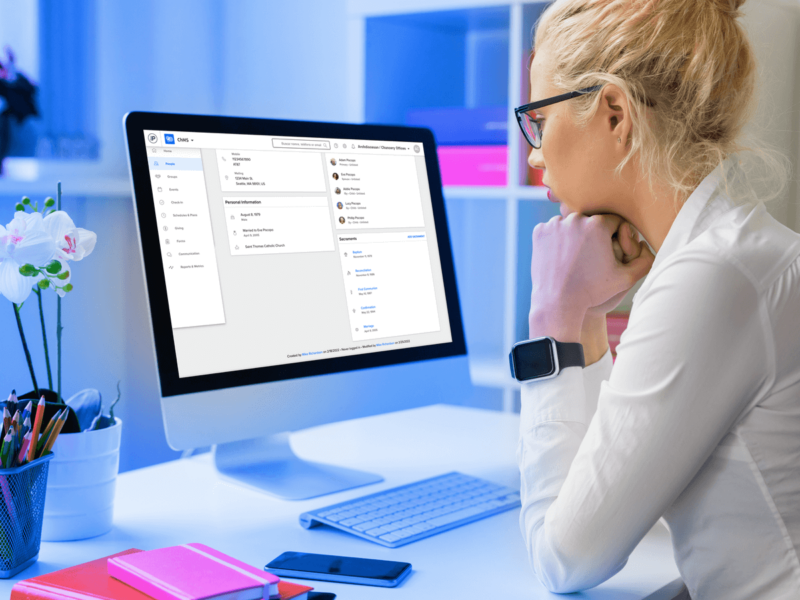 Q: What are the key features and key benefits of Reporting that parish leaders can leverage after a crisis? 
GB: If a tornado hits a neighborhood in your community, you can run a search in ParishStaq by entering the city or zip code that was impacted and identify who in your parish will need support. Every situation is unique and you'll need to have software that allows you to be agile and flexible.
Take a free self-guided tour of ParishStaq and see for yourself how Reporting and Insights can support your crisis management plan. The tour highlights what reports in ParishStaq you can create from Giving, ChMS, and Apps.
AO: Also doing a poll in the parish app allows leaders to ask parishioners for volunteers. There might be a contractor with equipment to move rubble or someone might have connections to the Red Cross and can organize a blood drive. If you really know your people, then you instantly will have a repository of resources that you can tap into in the event of a crisis.
Reporting after a crisis is a crucial part of rebuilding and recovering. By documenting what happened, assessing the response, and identifying areas for improvement, parishes can better prepare for future crises and ensure that they are providing the best possible support to their communities. Remember, failing to plan is planning to fail. Take advantage of the unique opportunity to evaluate your actions after a crisis, and browse our other resources on the crisis hub.
Featured Content
You May Also Like