The Definitive Guide to Church Technology 2023
Updated June 13, 2023

|
Editor's note: This blog post was updated on June 9, 2023. It was originally published in January 2019.
As your church grows, you'll need the right tech tools to help you manage your teams, finances, and service elements. You'll be amazed at how the right tools can launch your communication and productivity into the stratosphere! To help you navigate through the growing number of options available these days, we put together the ultimate guide to church technology tools. The right tools can elevate your ministry's communication and productivity! That's why we put together this definitive guide to church technology to help you navigate the growing number of options available today. This guide covers everything from identifying essential tools to understanding emerging trends and avoiding common tech mistakes.
10 Tech Tools Every Growing Church Staff Needs
Discover the top ten tools most growing churches are leveraging to empower their staff, enhance engagement, and sustain healthy growth over time.
This platform from CCLI (Christian Copyright Licensing International) gives you legal access to tens of thousands of lead sheets, chord charts, and vocal arrangements from hundreds of publisher catalogs.
Since CCLI represents most of the world's Christian publishers, you can find the official chord charts and lead sheets for the songs your church uses. You can transpose songs with the touch of a button. It's easy to find what you're looking for, and incredibly easy to use.
Need to make sure your teams are communicating well? Slack is the internal instant messaging platform that's making emails obsolete among collaborative groups—like your church staff. Slack enables you to keep the conversation flowing with channels you can tailor to specific topics, tasks, and teams. You can create private channels for more sensitive information, or communicate directly with direct messages—and all communication is easily searchable.
It's perfect for sharing files, images, PDFs, and documents. A simple drag and drop will share your files, or it can be synced with services like Google Drive or Dropbox. It also integrates with many other apps your church is probably already using.
A ChMS might be an obvious tool for your ministry, but the right ChMS makes all the difference as your ministry grows. In this year's State of Church Tech Report, every church's software usage remained equal to last year or fell by a few percentage points—except Church and Donor Management software, which actually jumped up significantly from our first report. 
Churches using Pushpay's ChMS and Donor Management can leverage features like:
Groups

People workflows

Easy check-ins

Check-in announcements

Room and resource management

Service planning

Automatic scheduled reports

Sharable custom reports

Donor insights like stages and channels
With intuitive recurring giving features and donor engagement tools, churches using Pushpay normally experience a 5% increase in gifts in their first year alone. To experience firsthand how Pushpay can help serve your church, talk to an expert today!
Planning Center is a fully functional church management system, but I want to focus on the worship element. It's amazing. The service planning tech tool lets you add all the song and media elements for your service to one place and add relevant people to the schedule. And with the ability to import music from SongSelect, worship planning is a breeze.
The worship leader can immediately see when last a song or element was used, and it's simple to pull together all the information needed when it comes time for CCLI reporting.
Users can log onto any internet-connected device and block out dates ahead of time to make scheduling trouble-free.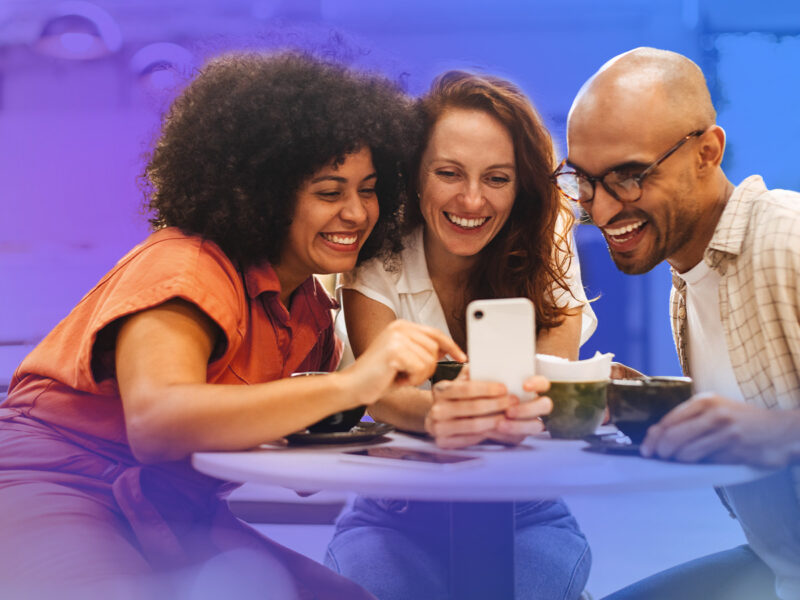 For the life of me, I can't find a better or smarter tool for creating documents, spreadsheets, forms, etc. than Google. Best part is—it's free, completely collaborative, and instantly saved and available on any device.
You can share the content you're working on, and the people that need to be involved can comment and edit it to perfection. And if your church is larger and a little more enterprising, you can even upgrade to Google Apps.
The more ministries, volunteers, and staff you have, the more important it is to make sure stuff gets done. Asana is the ultimate get-it-done tool.
With Asana, you can take a project and break it down into actionable steps with clear due dates. You get regular updates on every project you're following, and Dashboard and Calendar views allow you to see your team's progress quickly and easily.
Seriously, if you know how to make a list, you can get your team using Asana. It's that easy, and the payoffs are enormous.
Pro-tip: Asana might be the most responsive company on Twitter!
Want to connect with your congregation effectively? Text In Church is the ultimate communication tool for churches that want to make their messages count. With a staggering 98% open rate for text messages compared to a mere 20% for email, the choice is clear. Text In Church empowers churches to connect with their community through targeted email campaigns, personalized text messages, and church app notifications. By leveraging these powerful tools, growing churches effectively communicate crucial updates, nurture meaningful relationships, and drive active engagement within their congregation.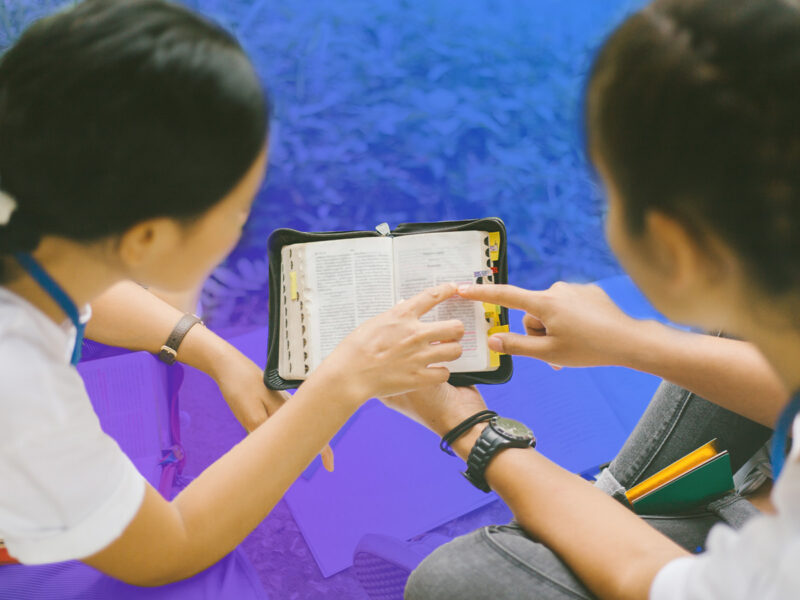 Keeping children safe should be the number one priority for every church, and KidCheck helps you do it. It marries an easy-to-use, streamlined check-in system with top-notch security.
Parents create an account for their child with all the pertinent information for children's ministry teams, like allergies and anyone authorized or unauthorized to pick up their child. Parents check in with their phone number or a scannable key tag and are given parent/child labels with matching security codes—ensuring the child won't be picked up by an unapproved adult.
On top of the security aspects, KidCheck gives you attendance tracking, and great tools for communication, including the ability to text a parent in the service.
9. Facebook Messenger + Chatbot
When managing your church's communication and tasks, nothing beats the efficiency of Facebook Messenger. Facebook had nearly three billion monthly active users this April, and I'd bet most of your congregants and upcoming first-time guests are included in that number. That's what makes Facebook Messenger so convenient! 
You can automate responses, provide instant information, or even connect it to a third-party chatbot like ChatFuel, ManyChat, or MobileMonkey. Whether you need help answering FAQs, sharing event details, or connecting visitors with the right resources, an automated chatbot helps keep your community informed and connected. It's a game-changer for your church's digital communication and engagement.
Managing a children's ministry is a lot of work, but Wonder Ink makes it a lot easier. Designed by ministry leaders with fellow ministry leaders in mind, Wonder Ink inspires kids to experience the wonder and identity in God's Big Story. 
Their customizable digital curriculum and toolkit for children's ministry helps kids ministry leaders empower volunteers, engage families, and inspire children on their journey of faith. And because everything is digital, you can easily access and distribute materials, giving you back valuable time to lead your team, teach your students, or restock the snack cabinets! 
Great Tech Suggestions! Where Should I Start?
So now that you're privy to a bunch of wonderful tech solutions for keeping your church running smoothly, you need to choose a place to start.
Call us biased, but we'd suggest starting with a consolidated Church Management Software (ChMS) and donor platforms from Pushpay. It's a win-win. The all-in-one solution is built specifically for ministry, decreases the number of tools in your digital tool kit, and keeps your members' journey—from attendance to donations—connected and organized in one place.
Our ChMS makes it easy to help people get connected with your church and start serving, giving, or even attending events. And once people are engaged and are partnering with you to achieve your church's mission, everything else is just a bonus.
5 Church Tech Mistakes That Make First-Time Visitors Cringe
When it comes to church tech, every church has had its share of Sunday slip-ups. Yep, even the most tech-savvy churches. But there are a few easy tech mistakes to avoid so you can make a good first (and second and third) impression. Here's a list of some of the common tech issues that can become barriers for first-time visitors:
1. Clunky Child Check-ins
Lengthy and complicated check-in procedures can hinder families and make newcomers feel unwelcome. Simplify the process with a kiosk, check-in through your church app, or a volunteer (or two) to help create a hassle-free experience. Once the kids are safely and smoothly checked in, it's easier for families to focus on worship and fostering connections within your church community.
2. Typos
There's no way around it: Typos are going to make their way into your presentation. We'll probably never reach a point where they are completely eradicated. But that's no reason to excuse laziness! We need to be ever watchful in weeding them out. If they occur too often, they'll definitely give your presentation a black eye.
Pastors often spend a lot of time putting the sermon together and work on the presentation at the end. Because of that, it's easy to neglect giving the presentation the kind of scrutiny it deserves. Make sure you leave time to read through your presentation aloud before you send it off to the tech person.
3. Bad Presentation Syncing
Your presentation is created to accompany and accent the service elements. It's pretty important that everything is planned well and communicated to all the players. I have been in too many churches where the person running the presentation isn't really paying attention, and song lyrics are coming in late or the pastor is mentioning slides that never show up.
For the pastor, it's important to make it clear where the presentation should be advancing (or better yet, just manage it yourself). It's also hard on visitors when you're communicating to someone in the booth when they should be advancing to the next slide.
Another related problem is missing slides. It can be a real jolt when you forget to include a slide that's supposed to be there. Of course, this is a mistake that can happen to anyone but check and re-check your sermon against the presentation to make sure it doesn't occur.
4. Telling People to Turn Their Phones Off
Believe it or not, a lot of people are using their mobile devices to stay attentive to your messages. They're using a Bible app or, like me, they're taking notes or tweeting thoughts from the message. You want this. Sure, there are people who are idly scrolling through Facebook while you're talking, but they're generally people who wouldn't be paying attention anyway. Totally ask people to turn their phones down, but don't tell them to turn them off.
Also, encourage this use of mobile computing by making it easy for visitors to get on the wifi. Don't lock it down behind a password that no one can find.
5. No Digital Giving Solution
People new to church have no context for what's expected when a donation plate gets passed to them, but they do understand what it means to be generous. That's why it's critical for churches to make it as easy as possible for even newcomers to express their generosity. Implement a giving platform that's not just secure and easy to use, but also one that drives better donor engagement and church participation.
With a 10-second giving experience and features that encourage recurring donations,Pushpay is a great digital giving tool to help drive first-time and recurring donations.
If you have your own church app, that's even better. After donating, people can stay connected to your church by watching your sermons, reading your blogs, or listening to your podcasts—all from your app. This is an important step for keeping them engaged enough to encourage a return visit. Talk to a Pushpay expert today to discover how a custom app can help boost participation and generosity at your church.
4 Clues It's Time to Upgrade Your Church Tech
Once people get plugged into your church and are exposed to more of your church tech (whether it's your childcare software or volunteer management solution), it's important to make sure everything in use is up to date and serves your congregants well.
And while churches need to be vigilant about how they steward their resources and upgrade technologies responsibly, outdated church tech often ends up costing churches way more than the cost of a potential upgrade.
That's why we put together this list of four signs that it's time to bite the bullet and make that church tech upgrade. Your church budget and congregants will thank you.
1. The Tech No Longer Works As Intended
This seems like a no-brainer, but it isn't. Many churches hobble along with equipment and software that's no longer in working order—whether it's a presentation software that's unreliable and glitchy or a mixer that cuts in and out. Because they can get it to work "well enough," they sink a lot of time into making do with a faulty tool.
If you struggle with outdated systems that fail to deliver the expected results or hinder your efficiency, it's a clear signal for an upgrade. Your church tech should empower you, not hold you back.
2. An Upgrade Would Save You Time
Stewardship is about a lot more than avoiding purchases. It's about placing an appropriate value on every element in your organization. The money you save by not upgrading might not outweigh the cost of maintaining old technology.
For example, let's say you have an old, complex website that only a highly tech-savvy congregation member can update and modify. When you consider upgrading to a new website, you can't limit your decision to price. You also need to consider how much time you could save by moving to an easier-to-use platform.
What you "save" by putting off an upgrade might cost you in time-wasting labor.
3. New Versions

+ Tech Are Passing You By
Some of your church's hardware operates on internal software systems called firmware. Without this firmware, your soundboard, projector, or even your parking lot lights wouldn't work.
A lot of firmware is static. You'll probably never have a reason to update the firmware in your furnace or coffee maker, but other things have firmware that gets regular updates. These updates fix bugs and give your hardware new functionality. Sometimes these upgrades are free, and sometimes not. It's typically wise to upgrade either way. Many manufacturers won't service products if the firmware falls too far out of date.
But digital tools and software providers frequently release new and improved versions of their products. The rapid pace of technological advancements can leave churches feeling left behind. 
As emerging technologies like cryptocurrency and the metaverse gain prominence, it's crucial to assess whether your current tech can adapt and seize new opportunities for ministry outreach and engagement. If you love your current version of the software, take a look at what's changed between your current version and the latest one, and see if your team could benefit from upgrading to the latest version.
4. Your Church Has Changed
As your church experiences growth or shifts in ministry focus, your tech needs may evolve as well. Some tools and systems that worked when you had 50 members won't work when you have 200 or more members. 
Whether you're expanding to multiple campuses, launching new programs, or reaching a wider online audience, upgrading your church tech can help you effectively lead in this new season. It's an opportunity to align your technology with your current goals and enhance your ability to engage with your congregation, whether through live streaming, online giving, or other digital initiatives.
5. You're Caught In A Time Warp
Imagine if you handed your credit card to a grocery store clerk, and she reached for a pen and some credit-card carbon paper and began writing down your information. You'd be taken aback, right? She might assure you that this method works fine. In fact, she might even have a good reason why she's against credit card readers. But knowing that it's a waste of time and puts your security at risk, you'd probably never return.
When people have similar experiences at your church, that's a good sign that it's time to upgrade.
Take, for example, the way churches collect funds. The average person that shows up in your church has very little cash on them and certainly no checks. When you hand them a plate for their offering, they have nothing to put on it. If you're not prioritizing a mobile giving solution like Pushpay, you're hurting your bottom line—and potentially alienating people who have moved into the 21st century.
This doesn't mean you need to upgrade everything to keep up with the latest trends. You're not necessarily expected to upgrade your entire worship hardware and software to accommodate style changes.
Rather, you want to focus on those areas where you might expect visitors to climb backward over a technological hurdle that makes little sense to them.
Know When It Pays To Upgrade
Your technology is intended to make life easier. If it's not, it might be time to seriously consider upgrading. An upfront cost to upgrade could end up saving money, time, or both further along in your ministry!
5 Emerging Church Tech Trends
Church tech isn't going anywhere. But the latest and greatest trends are. By exploring and embracing these church tech trends, leaders will be equipped to serve their congregations even more effectively in the years to come.
1. Artificial Intelligence (AI)
AI is rapidly being integrated into tech, workflows, and daily life. Some churches are early adopters, testing out ChatGPT sermons, image generators for sermon series, and AI-powered chatbots. And the integration of AI promises to enhance church engagement, foster deeper connections, and empower ministries to effectively share their message in the digital age.
As AI continues to evolve and become more accessible, we can anticipate even more creative applications within the church community. The future holds exciting possibilities for leveraging AI to make church services more engaging, deepen spiritual experiences, and support churches in fulfilling their mission.
DISCOVER THE TOP 10 WAYS FOR CHURCHES TO USE AI
2. Open System Architecture (APIs)
No one company has all the answers or all the tools. That is why the biggest tech companies in the world rely heavily on API integrations with other platforms. Google's Nest thermostat integrates seamlessly with Amazon's Alexa. You can hail an Uber using Facebook Messenger.
Church technology vendors could do a much better job of working together to better serve shared customers. Cross-platform integrations make life easier for admins and pave the way for more engaging, relevant experiences for your church's members. That's why Pushpay has a team committed to establishing more integrations with the technology solutions most churches already use. To see if Pushpay integrates with your current tools, check out our list of 80+ integrations.
3. Mobile First Approach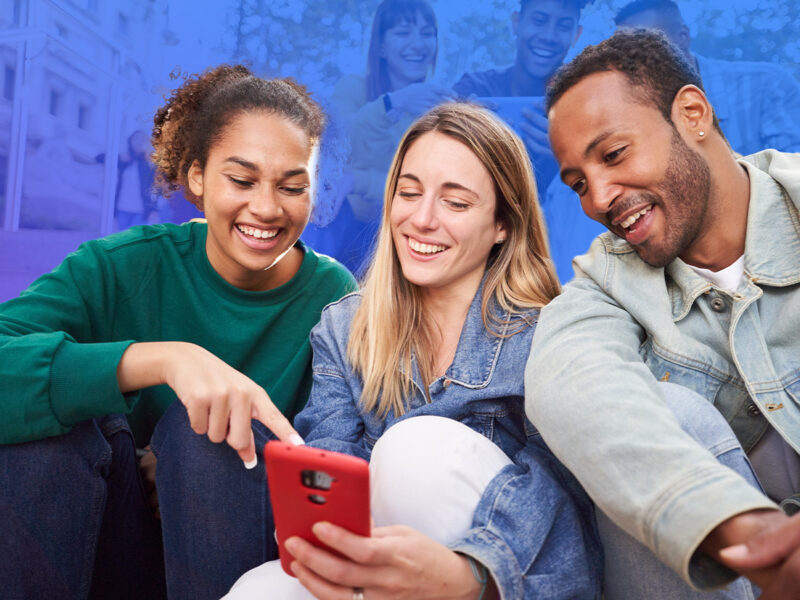 With the rise of smartphones and the constant connectivity they provide, it's crucial for churches to meet their congregants right where they are – on their mobile devices. With custom apps, timely push notifications, and text messaging, churches are connecting with their congregation on the go. Mobile-first ministry empowers churches to inspire and connect with their congregation anytime, anywhere.
4. Machine Learning
Think about what companies like Amazon and Netflix do to curate the content they display based on your past activities. This allows their platforms to "learn" which types of content you will enjoy the most. They highlight that content to ensure you always have a relevant and engaging experience. Churches could be doing the same to surface highly-specific content based on a member's age, marital status, neighborhood, attendance history, giving habits, etc. A recurring suggestion is a feature in the Pushpay giving platform that uses machine learning to track users' giving patterns and suggest a recurring giving schedule that closely matches their donation patterns. This feature has helped Pushpay churches increase recurring giving and establish a more stable budget. And it's just one part of our Everygift system, positively impacting millions of dollars of donations for our churches.
5. Data-Driven Decisions
Data is powerful. When data systems work in tandem with engagement tools, the result is a user experience that is powerful and personal. Notifications and communications are actionable, relevant, and convenient. This is all about connecting the dots between the data you have about your congregation (in your ChMS) and the tools you use to engage with your congregation (i.e., apps, social, marketing automation, and giving tools). 
Strategic decisions are informed by hard facts. In short, your church's tech infrastructure will serve its purpose: drawing individuals deeper into the life of your community.
Curious to learn more about any of these topics? Explore what more than 1400 church leaders across the country said about how their ministry uses tech today and their plans for the future in our State of Church Tech Report.
DOWNLOAD THE STATE OF CHURCH TECH REPORT
The 4 Biggest Tech Blockers in the Church
New technologies are becoming available so quickly that it can be difficult for churches to know if, when, and how to adopt them. These tech blockers can create tech paralysis: A condition marked by avoiding all decisions about adopting new technology.

There are many voices in every church making strong cases for different purchases and factoring in the opportunity cost of every choice can be overwhelming.

Because of this paralysis, tech adoption doesn't happen in a lot of churches until it's forced—and that's not a place you want to be. By that time, you lose a lot of the potential wins that come by being an early adopter.

Here are a few of the biggest tech blockers in the church that prevent it from investing in new tech solutions—and how to overcome those areas of paralysis:
1. Expense
Midsize churches can really start feeling the pinch with tech solutions. They don't have the budget for a lot of new technology like larger churches do, but they're growing beyond their ability to use freeware versions or benefit from the lower tiers of some payment options.

Once you get to the midsize level, each decision needs to be made with care. If you make a purchase that ultimately doesn't help you do what you're doing better, you've cost yourself the opportunity to invest in what could have been a better choice. This knowledge can leave churches in the middle "making do" with what they have a lot longer than they should.
Overcoming Expense Paralysis
Consider the opportunity cost:

It's good to start by analyzing the benefits and potential losses by making each decision. You want to answer questions like: What are we saying no to by making this decision? What are we potentially missing out on if we don't make this change/purchase?

Choose based on return on investment:

When it comes to making big purchases, churches often default to making obvious changes. They might invest in a new sound system, chairs, carpeting, or equipment that will change the look or feel of the environment. While there's something to be said for making improvements to the facilities, they're not always investments that can actually give you some sort of return.
You need to factor in what changes might ultimately contribute to your operations or budget. Leadership teams need to ask themselves if the change will make something easy enough that it will free up resources (time, energy, money) for other endeavors. For example, investing money in a digital giving solution might not offer the obvious change that new speakers or new spotlights might, but what if a giving app increases your budget by making people more likely to give regularly? The investment that's going to give you the highest ROI seems like the best bet.
Make sure you understand the expense:

Sometimes our impressions aren't entirely accurate. Make sure you're taking everything into account when considering a new tool. For instance, we frequently interact with people who are under the impression that Pushpay is too expensive for their church to implement. When we reveal the truths about our app and our giving guarantee, they're completely surprised.
2. Disorganization from Multiple Giving Systems
As your church invests in technology, especially when it comes to giving platforms, many of the different systems don't talk to each other and this can make administration difficult. For instance, you might have online giving, kiosk giving, mobile or text giving, cash, check, ACH and envelope giving, but everything is coming from a different place and has to be reconciled manually by a system administrator.
Overcoming Chaos Paralysis

Do your research: Do an audit of your current giving platforms. Do you have more than one or two ways to give? If not, you really need to look at how you may be missing out on generosity because you are limiting the ways your congregation can give. If you have multiple options, analyze how people are giving currently. Do you have accessible data that can give you some insight into how giving is happening currently at your church? In what ways could this improve?
Assess the situation:

Looking at current technology trends outside of the church, the next generation of givers is very savvy and do more and more things on their smartphones. In fact, last Christmas season, Amazon saw 70% of their users shop from a mobile device. You may think you already have a "digital giving solution" but if you actually look at the numbers, you'll probably find that engagement with this technology is in the low single digits. Using a giving solution like

Pushpay

can easily integrate all of your giving systems (online, kiosk, mobile/text, cash, check, ACH, envelope) and reconcile them together under one place all while driving mobile adoption by your church inspiring generosity from a new generation and encouraging the current generation, allowing them to give to your church anytime…anywhere.
3. Steep Learning Curve
Sometimes churches avoid a new tool because it's so complicated, or they sink a lot of money into it and only use a couple of its features. Setting aside time to learn how to use a new software can be difficult, and it can be even harder to train someone else to do it. You have to find someone that will be committed to running it, and if you lose them, you have to start over with someone else.
Overcoming Learning Paralysis

Set realistic expectations

: One reason learning a new software or tool seems so daunting is because we want to experience the payoff as soon as we make the payment. Some tech solutions are going to require some investment before you start seeing returns. Do some research into how long it takes churches to implement this new tool.

Find someone else who's using it:

If you know of a church or organization in your area that's already using this tool, set up a time to come learn from them. It's more than likely that they'd be happy to help you figure out how to use it well.

You need an adoption plan:

As you know, it can take a lot of work just to get everyone willing to invest in a new tool. One of the biggest questions that people have is whether or not it's going to get used. It's important to have a plan to ensure that everyone implements this new solution.Luckily, some companies believe so passionately in their tech that they actually have a plan in place to help you get your people involved and using it to its full potential. At Pushpay, we don't succeed unless you do, so it's important to help churches get the most out of our giving app. We believe that the church is changing, and we're committed to helping your church adopt mobile giving. We even do most of the heavy lifting for you.
4. Too Many Options
One of the biggest contributors to paralysis is the overwhelming feeling that there are just too many choices out there. If you're interested in a new soundboard, which one should you choose? What about the number of presentation software options. If you want a online giving solution, are you going to have a working understanding of the 16 choices available? Comparing features can be imposing and exhausting. It's no wonder that putting off making decisions is so natural.
Overcoming Decision Paralysis
Make a list of what you need:

Start by deciding exactly what features you need, and check different options against your list. For example, if you were looking for giving software, you might start with a list like this:

Mobile app

Recurring giving

Ease of use

Create a list for surprise discoveries:

Once you start comparing your list of requirements against some of the options out there, you're also going to make discoveries about things you didn't even know were options. For instance, you might be looking for a good mobile solution for giving and find that Pushpay provides a total engagement church app that incorporates all of the requirements you expect from mobile giving and allows you to engage your church with your sermons, blog, church calendar, etc. Make sure you keep a list of these discoveries and consider them when making the final call.
Making Wise Tech Decisions to Overcome Church Tech Blockers
Technology's role in churches is growing. Many of these changes are providing all kinds of opportunities for churches that aren't afraid of trying new ideas and implementing new tools.

People are used to using tech solutions for many important areas of their life. We've found that one of the biggest barriers to church growth is not meeting people where they are digitally. What is your church doing to address this issue?
Now It's Your Turn
That was a lot of information! There's a plethora of critical factors and options to consider before landing the plane on a tech decision and sometimes it helps to talk through options and features with an expert. Pushpay provides world-class giving and engagement technology that drives community engagement and generosity. If you're interested in learning more about the kind of impact our tech can have on your church and future, don't just rely on this blog, talk to one of our experts today. 
At Pushpay, we firmly believe that mission-driven organizations require exceptional software tailored to advance their ministries and ensure their success. We're passionate about helping churches like yours thrive and fulfill their calling. Schedule a demo with one of our experts to see how we can help solve your ministry's unique church tech needs.
TAKE A SELF-GUIDED TOUR OF PUSHPAY'S PRODUCTS
Featured Content
You May Also Like