Pushpay & Church Community Builder Come Together Under One Umbrella
We are so excited to announce that Pushpay and Church Community Builder are coming together under one umbrella. Church Community Builder has been a long-standing partner of ours and we are excited to be joining forces with them to drive innovation and engagement in the churches we serve. 
In fact, one of the most frequent requests we get from the churches we partner with––of all sizes––is the need for an improved ChMS experience. By combining two mission-focused organizations, Pushpay and Church Community Builder will be able to work together to simplify community management for the Church.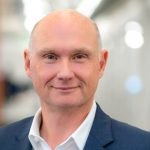 "With a shared passion to serve the faith sector, together we will enable the Church to inspire generosity by equipping them with industry-leading tools to build community, engage people, and grow ministries. We could not be more excited about the opportunity to come together as one business." – Bruce Gordon, Pushpay CEO 

As we lean into this opportunity, we'd love to share what this news means for you – our customers, and valued partners:
1. One-stop shop for community management and engagement 
As we start to explore the benefits of combining our businesses, over time, there are immense opportunities ahead for us to deliver a seamless solution for churches looking for a combined ChMS, digital giving, custom app solution and more. Bringing together our respective strengths––combined with best-in-class security and reliability, reporting, donor development solutions and more––paves the way for streamlined access to the technology and resources you need most to grow your ministry. 
2. Innovation is our fuel
We are 100 percent committed to continuing innovation and investing in both the Pushpay and Church Community Builder platforms. This includes the ChMS, custom apps, and world-class digital giving solutions that you know and trust today. In fact, the desire to innovate and deliver meaningful solutions for the Church is the heartbeat of why we started Pushpay. 
3. Maintaining integration partnerships remains a priority 
We take pride in offering our customers one of the broadest collections of integrated solutions in the faith market, and that won't be changing anytime soon. We see immense value in the integrations and partnerships we've developed over the years – and will continue to invest in those, as we do today. Meaning we will continue to maintain an open API and support integrations, including integrations with other ChMS providers. We rely on the strength of our partner network in order to be able to serve the faith market well, and that won't be changing anytime soon.
4. World-class support 
For all of our customers at Pushpay and Church Community Builder, it's business as usual. That means you can still count on our team to deliver the quality service and support that you have today.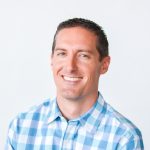 "The partnership between Church Community Builder and Pushpay grants us the opportunity to serve the U.S. faith sector in a way that has never been done before. We are excited for what the future holds, and the potential we have to enable the Church to inspire engagement by equipping them with industry-leading tools to build community, grow ministries, and expand the Church's impact." – Don Harms, Church Community Builder CEO
We can't wait to share more about upcoming opportunities for integrations and streamlined solutions for your church. For questions, or to learn more, contact care@pushpay.com.
Featured Content
You May Also Like